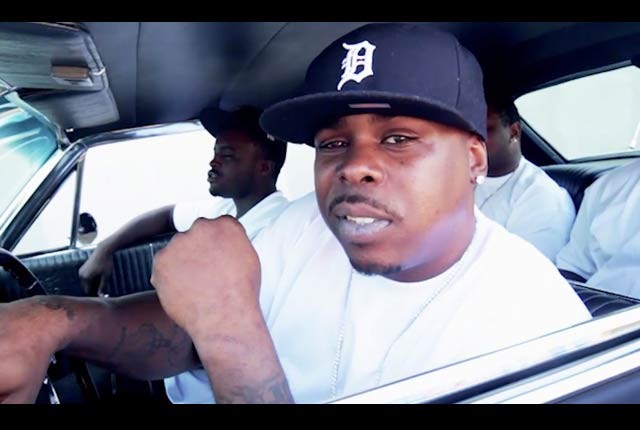 Last month it was our pleasure to feature West Coast veteran C-Bo on Dubcnn with news of an upcoming solo LP! Since dropping "Westside Ryders 3" in 2007 and featuring on the 2007 And1 Mixtape Tour, C-Bo was back in 2010 withYukmouth as the Thug Lordz for the single Wake Up featuring The Jacka & Mr. Probz.
Then last year he cropped up with Cutt Up – a signee to West Coast Mafia – for What It Is featuring EDI of the Outlawz but bar that music had been scarce from C-Bo – until May when we dropped the C-Bo Recruits WC For "187" Video, New LP Coming Soon update.
That update dropped off a brand new video for 187 (Featuring WC) which was said to be from an upcoming album entitled "Orca."
Today we are back with not only the full "Orca" tracklist, the mp3 download/stream of the 187 single but ALSO an EXCLUSIVE INTERVIEW with C-Bo that we conducted just before he was jailed again in late April.
The legend – most recently hailed for his guest appearance on E-40's Block Brochure project – talks to Dubcnn.com about his approach to recording, how the Block Brochure opportunity came about and whether or not folks every try to put him to the test while he is onstage at a show. C-Bo also discusses the"Orca" project – giving the LP its full title "Orca: The Killer Whale of the Hood" – as well as discussing how he plans on remaining in your eardrums for the foreseeable future!
C-Bo – 187 (Feat. WC) (Audio)
C-Bo – 187 (Feat. WC) (Video)
Exclusive Dubcnn Interview with C-Bo (June 2012) (Read/Listen)
01) Orca
02) 187 (Feat. WC) (Feat. WC)
03) I Hustle
04) Bullets (Feat. Slim The Mobster & King T)
05) For Nothing (Feat. Dubb 20, Liq and LM)
06) Life Is A Gamble (Feat. Yukmouth and Realest)
07) Addictive (Feat. Slick Pulla, Brotha Lynch Hung and Dead Mike)
08) Bitch I'm Ballin (Feat. Paul Wall)
09) Murder One (Feat. MC Eiht and BG Knocc Out)
10) Getting To The Money (Feat. B-Legit)
11) Waiting On Me
12) New Beginning (Feat. Marvaless, Rydah J Klyde and T-Nutty)
13) Killas Like Me (Feat. Kokane, Killa Tay and Lil Cyco)
14) No Warning (Feat. Young Buck and Omar "Big O" Gooding)
15) Can't Grind Forever
16) Fuckin Wit It (Feat. E-40)
Enjoy the 187 single and music video and spread the word of the Exclusive Dubcnn Interview with C-Bo and stay tuned for the latest media from "Orca" – as towards the end of the week we will have a WORLD PREMIERE from the LP!