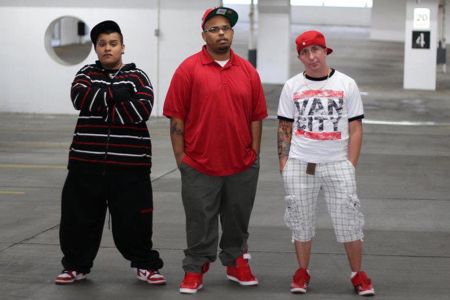 Back in 2010 Haze Ent hooked up with DJ Ill Will to release the California Dreamin' mixtape for free download.
Today we are bringing you their latest project, the 2012 Westcoast Hip Hop Awards & Haze Ent presented B-Style & Koncreto Border Bruthaz Album. The album features Cali's Johnny Michael, Da Problem, Tha Vill, along with Canadian Legend Choclair, Konvict Muziks D-Teck, Lil DG and more.
Its available for free download by following the link below.
Westcoast Hip Hop Award & Haze Ent Present: B-Style & Koncreto – Border Bruthas
The Official West Coast Hip Hop Awards 2012 takes place at the LA Convention center August 11th, hosted by Kokane & Spice 1.
Follow the guys on twitter @hazeent, @Koncreto809604, @aggressivevery, @ThaRealLiLDG,@real_Derrick, and check their website www.sosohiphop.com.