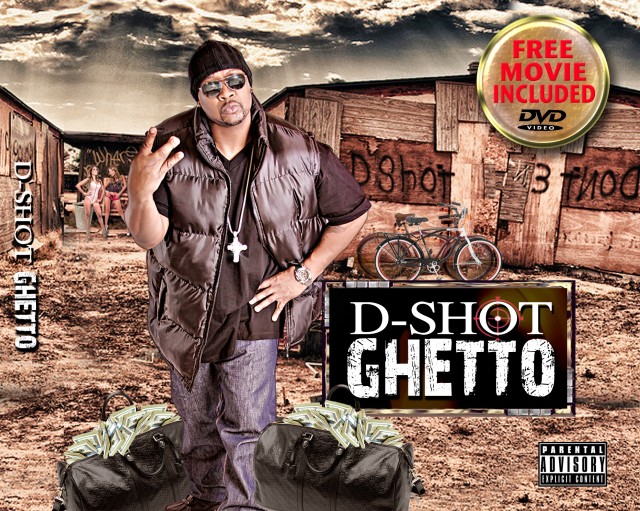 West Coast vet D-Shot of the legendary group The Click is gearing up to release a new solo album called "Ghetto" on July 31st 2012 via his Shot Records imprint. The younger brother of E-40 hasn't released a solo project since 2009 and is eager to jump back in the game as an artist.
"Ghetto" is set to feature guest appearances from E-40, B-Legit, C-Bo, The Jacka, J Minixx, Matt Blaque, J. Banks among others. The first single off the album is called "I'm Ghetto" and features another West Coast legend who's dropping his album soon, C-Bo.
The two connect with singer Ace Vocals on the track, watch the official video below:
D-Shot – I'm Ghetto (ft. C-Bo & Ace Vocals) (VEVO Version)
D-Shot – I'm Ghetto (ft. C-Bo & Ace Vocals) (International Version)
(We know how hard it is to watch US videos from certain European countries with all the territory restrictions, so dubcnn will try to provide different links where possible)
The "Ghetto" album will be dropping along with a full length movie called "Ghetto Obstacles", starring Omar Miller, Brian Hooks, E-40 and D-Shot himself. Expect more news from the album coming soon, along with several more videos. Hopefully this will lead to a new Click album sometime in the future!