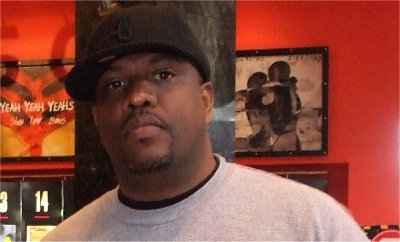 AMG has been on the QT for some time, in fact since the release of the 2008"Midnight Life" album alongside DJ Quik as The Fixxers – which featured the single WorldWide AM – AMG has only appeared on Dubcnn once alongside soul singer Seven with the record Like A Rocket.
Today we are pleased to announce that AMG is back on the scene with a new single from a planned EP! "Hey Money" is the single we have for you below to check out – cover shown – which is set to feature on a planned EP called "Grown Man Game" that will be released in August.
AMG – Hey Money (Audio)
We will have more news and music from AMG and the "Grown Man Game" EP over the coming weeks, until then hit him up via Twitter.