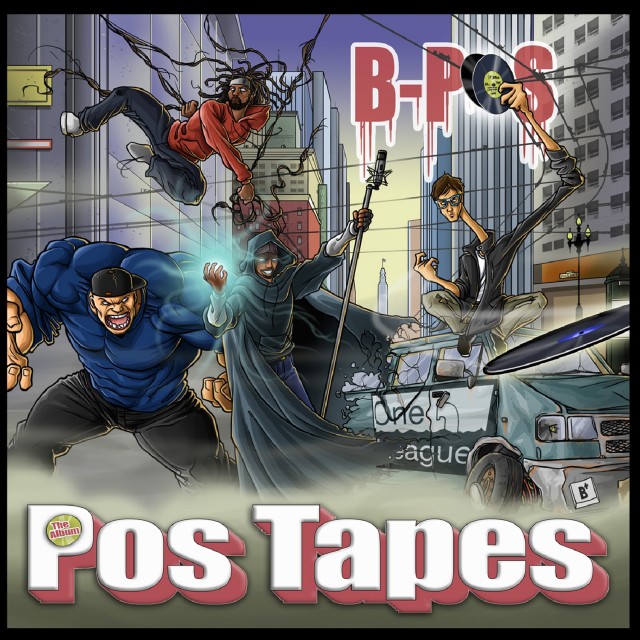 Every once a while you get an album that takes you by surprise – which is what happened when I checked out the new Bpos album "Pos Tapes – The Album", which was released on iTunes yesterday. I was not familiar with the Bay Area quartet before, but my research showed me that they've been grinding for a minute.
"Pos Tapes – The Album" is the group's second studio album, following up on 2010's "The Upside", combining the greatest tracks off their "Pos Tapes" mixtape trilogy. Features include Z-Man and Pep Love
Bpos consists of D-Wiz, Khafre, Goodword and DJ Johnny Venetti, check out their new video "Live Ya Life" below:
Bpos – Live Ya Life (Video)
If you like what you hear, check out the full project on iTunes or any other digital retailer!