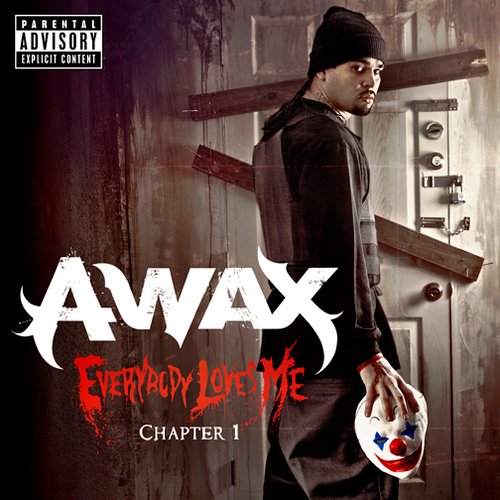 Recently new music from A-Wax has been alongside Compton sensation,Young Hootie aka YG Hootie. Since we Interviewed A-Wax last year he and YG Hootie have been building up to the release of a combined LP entitled"Interstate Trafficking."
We've brought you the video for LA 2 The Bay as well as the lead single Make Room featuring Brick Squad head honcho Gucci Mane before following up with the Sigmond IV directed video for Doin' Something Wrong and theAraabMuzik produced No Compass.
Today we are back with new music from A-Wax on the solo tip as he is planning to follow up last years Black Diamond single and NFES 2.5: The Prequel mixtape with Big Von & DJ Mere with a new album entitled "Everybody Loves Me: Chapter 1" – cover shown.
The project, which includes features from French Montana, Styles P., Mistah FAB and more, will drop on July 17th and we've been sent a video for the single "Yea Right" produced by Non Stop Da Hitman.
"Yeah Right' came about from riding with YG Hootie and Brick Squad Monopoly, and seeing how far some people go to be down with them, one of them even started a 'Brick Squad Mafia,' and a lot of people don't even know that it's not real!" explained A-Wax. Wax wrote the song while hanging out with Brick Squad during Drake's recent Club Paradise Tour, and so, it was only natural for the visual to reflect that time, put together using a collection of in-studio footage and behind-the-scenes shots from his time on the tour that includes cameos from Waka Flocka, French Montana, Whoo Da Kid, Ty Dolla $ign, YG Hootie and more – watch it below.
A-Wax – Yea Right (Video)
Remember "Interstate Trafficking" drops July 17th as well as "Everybody Loves Me: Chapter 1."