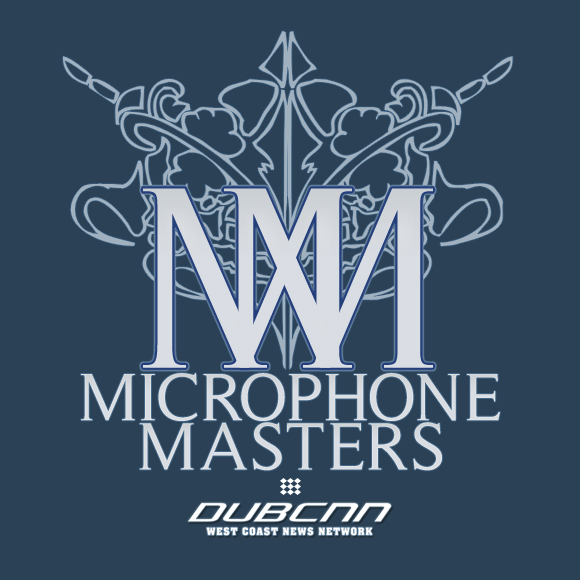 Microphone Masters Radio Show returns today a few days later than usual but in good time to help you through your weekend!
Your hosts J-Luv and Blaze Rock once again deliver another thought provoking episode full of bangers from the likes of Nas, Yelawolf, Sean Price, Locksmith, Mally, Brother Ali, King Magneti, Skyzoo, Casual, Saigon and more.
J shares some of the advice he received from the manager at a vitamin store. Apparently judging success should be done by measuring and not by looking at the scale. Recently the journalist Anderson Cooper confirmed what many thought to be true; he is gay. And rumors have been circulating that R&B crooner Frank Ocean may be following suit [since confirmed]. The fellas discuss some of the reaction to the rumors and share their thoughts on the importance of an artist revealing his sexuality in such a testosterone fueled industry.
If you are a NBA fan you are well aware of the flip flopping Dwight Howard. One minute he wants to stay in Orlando and the next minute he is demanding a trade. That made J think of the pressure that athletes like Lebron James and the aforementioned Howard are under to remain with the teams that drafted them. While Lebron held steadfast to his desire to test the free agent market despite immense pressure, Dwight seems to be buckling. J & Blaze share their thoughts. And finally, what do you do when you sign to a label and find that your ability to make your own decisions is gone? Educate yourselves aspiring artists.
Microphone Masters Radio Show – Episode 56 (07/02/12)
Enjoy the show, leave your comments on the show page using the Facebook Comment tool and ensure you take part in the show by contacting us through Email, Facebook, Twitter, on the Forums or by calling us on 602-903-FLOW (3569). Remember if YOU want to advertise on the show then ensure you email in today.