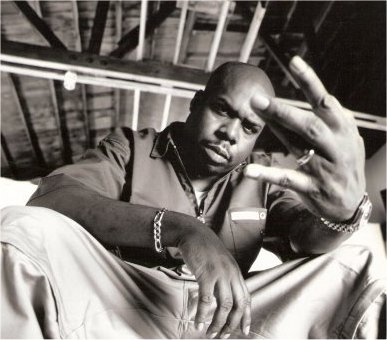 If there was a West Coast Mount Rushmore then King T would have to be on it. From "Act A Fool" to "Thy Kingdom Come," this West Coast vet has delivered time and time again. Now, after a hiatus King T the Great is nearly done with his newest offering "The Triflin' Mixtape" – a collection of original material will re-introduce him to the new generation of Hip Hop listeners.
Javon caught up with King T as he puts the finishing touches on the project and delves into the possible Likwit Crew project, what his favorite album is and why, what it's like to work with Dr. Dre – including how it was to work on and ultimately leave Aftermath Entertainment.
We also get the latest on what you can expect from "The Triflin' Mixtape" – due later this month – that will include the singles Pus-Say featuring Xzibit, Butch Cassidy and Mr. Silky Slimm as well as Do U Rememba Me alongside MC Eiht, Big 2 Daboy and Yung Gold over a Seige Monstracityinstrumental!
We teased you with excerpts of our interview last month on the Microphone Masters Radio Show Episode 55 (06/25/12) but today we can allow you to listen to or Read the interview in full below!
King T is a legend but after checking out this conversation you will see that he is as hungry as ever! Hip Hop is all he has ever known and is a huge part of his life.
Exclusive Interview with King T (July 2012)
Enjoy and stay locked to Dubcnn for the release of "The Triflin' Mixtape."