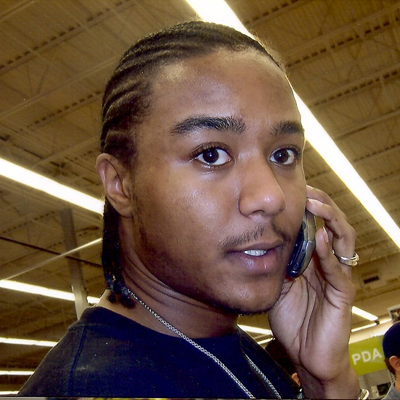 Hard to believe but its a year and a few days since we last dropped a solo update on Shade Sheist as he was building up to the planned album release of"P.N.L.A: The Exit Strategy."
Around that time we dropped his single Queen featuring the incredible vocals of LaToiya Williams and followed that up with the WORLD PREMIERE of theQueen (199MiX) remix.
Today we return with news that the Inglewood representer has signed a deal with New York based Blazetrak – an innovative entertainment company that provides successful musicians, producers, songwriters and choreographers virtual A&R networks online to review the materials of aspiring, upcoming and established entertainers and musicians.Shade, alongside PYO Entertainment International, are currently seeking musicians internationally to sign to worldwide distribution deals. Blazetrak are providing the platform and technology to streamline the star search and together they look to provide a number of opportunities to the dedicated talent seeking them.
We asked Shade Sheist how the deal came about earlier today and he explained; "I found out about Blazetrak after DJ Quik signed with them. I discovered that they have opportunities and technology over there that could really expand the PYO network we've been building, so I got my referral and was eventually signed after a few meetings. I'm now in the same building as other legends like Teddy Riley and Dark Child, whom also have signed. With Blazetrak I will be able to do something I've wanted to do for many years now, that's to start distributing OTHER artists worldwide. Blazetrak provides me the platform to streamline the reviewing of materials and get to the cream of the crop. DJ Quik is doing the same for his Mad Science label.
Earlier this month, Shade took to Twitter to leak a sample of a new song – from the delayed"P.N.L.A: The Exit Strategy" album – titled "CPT LBC ING" aka "Clippin" featuring familiar collaborator N.U.N.E. As many pointed out the record was missing an verse to rep the LBC and so today Shade Sheist has given Dubcnn the WORLD EXCLUSIVE first listen of the Techniec featured version which will be mixed down properly in the coming weeks!
Shade Sheist – CPT LBC ING (Clippin') (Feat. N.U.N.E.) (Audio)
Shade Sheist – CPT LBC ING (Clippin') (Feat. N.U.N.E. & Techniec) (Audio) Rough Mix
When asked about "P.N.L.A: The Exit Strategy" Shade told Dubcnn; "It's still in the works. I'm starting a record with Mark Morrison for it [and] there's this ill record with Bo-Roc from Dove Shack I wanna add on there but I gotta get to Canada with C-Infamous to finish it. It's a lot more of me though.. I'm working with some heat fasho, as always. I don't wanna talk to much about it, I just wanna do what I do and deliver the best SHEIST! If folx visit my facebook page I leak samples from it from time to time on there. You can definitely expect another drop shortly."
"P.N.L.A: The Exit Strategy" is still due later this year and Shade will also drop "Black Operations" a free EP that although he wants to keep it under wraps he did tell us this earlier today; "Black Ops is a project I've been working on in secret for a minute. It's an EP, Street Album or Mixtape depending on the listener. I know folks have been waiting for some new SHEIST for a minute and all my talk about leaving the game has folks trippin out online. I want to release this project as an appetizer for my next album. It's partially a gift but it feels more like an obligation. I owe it to my fans to drop something new on em. It's 90's inspired, of course.. but not necessarily Gangsta Rap shxt."
As always stay locked to Dubcnn for the latest and ensure you follow Shade Sheist on Twitter.