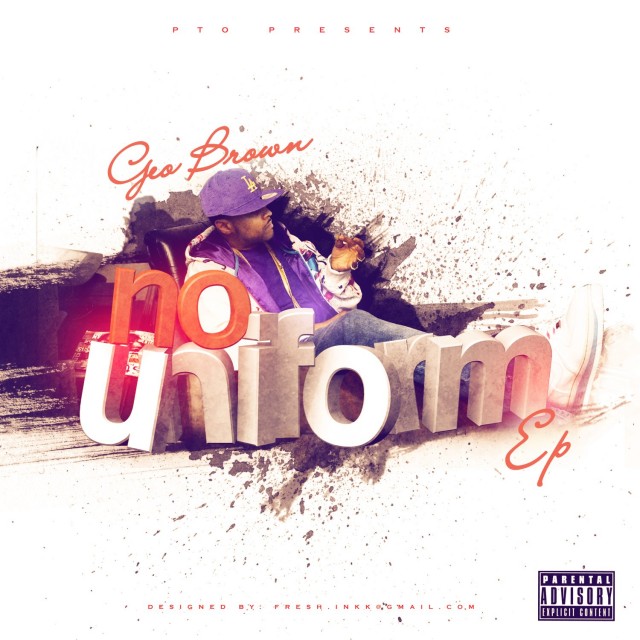 It's been some time since he dropped his 2008 collaborative street albumHeart Of The City with Noni Spitz that featured production from Dae One, Dame Taylor, THX, Clinton Place, Jared Jedi Moore but Geo Brown – who went on to work with countless West Coast artists, producers (Dae One,Focus, Damizza, Dame Taylor) and appeared on projects such as the Tupac Assassination Soundtrack – is back today with his brand new release.
Since mid 2009 Geo Brown has dropped singles including Dont Want It, Back Seat featuring Noni Spitz over production from Jared "Jedi" Moore, Get A Bar and Life Of The Function – all from the DJ Backside hosted, Dae Onemixed Underdog Vol 2 project.
Geo returned this year with a banging new single Everywhere I Go which we confirmed was set to featured on an album he was finishing up called "The Bad Employee." Over the weeks that followed we dropped the Music Video for Everywhere I Go and then the single All I Need produced byDae One.
A few weeks ago we dropped the record 
F*ck A Name Tag
 produced by 
Tweek Beatz
 and today we have been given the WORD PREMIERE of his FULL 7 Track pre-album 
"No Uniform"
 for both download and via our streaming audio players! Download from dubcnn to truly support the westcoast and experience 
Free, no waiting, no passcodes
 download or streams via the HUB of Westcoast Hip-Hop, 
Dubcnn.com
.
"No Uniform" features appearances by Brooke Taylor and more over production fromTweekbeatz, Dae One, K-Mac, Jake Uno, Mos Def, Monsta Beatz and more!
Geo Brown – No Uniform (Free Download)
Geo Brown – No Uniform (Streaming Audio)
Remember "No Uniform" is just a teaser while "The Bad Employee" is being mixed by Dae One. The final release is set to feature RapperPooh (Little Brother), Brooke Taylor, Double P andSmokey Lane over production by Dae One, Tweek Beatz, Retrodemiks. Be sure to check outGeo Brown on Twitter.