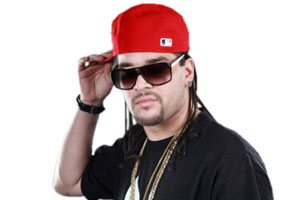 Bay Area spitter A-Wax released his new album "Everybody Loves Me: Chapter 1" on July 17th via Illburn Records/EMPIRE Distribution. The album has been a long-time coming for the Pittsburg, California, rapper, who's spent time signed to Akon's Konvict Muzik, and working in studios with the likes of Gucci Mane, Waka Flocka Flame, and more over the past few years.
"Everybody Loves Me: Chapter 1 features French Montana, Styles P, Mistah FAB, and more, and to celebrate the album release, A-Wax is excited to release a video for the album's latest single, "I Miss You."
A-Wax, was inspired to write "I Miss You," he says, when he started to reminisce about having lost friends young, and the influence he's had on other people's lives due to his history of gang banging. And from the song's opening bars, A-Wax sets a dark tone, as he offers the listener striking visuals. "Think about it drunk; think about it high," raps A-Wax, opening the song. "If I think about it too much, I'mma cry… All this shit just keep playing with my head/ Playing with my chopper, laying in my bed."
Watch the video for "I Miss You" below:
A-Wax – I Miss You (Video)
The album "Everybody Loves Me: Chapter 1" is now available on iTunes, Amazon and all digital retailers.