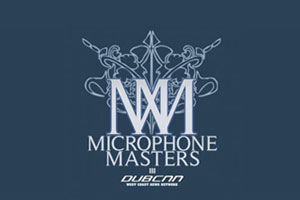 Microphone Masters Radio Show returns today a few days later than usual but just in time to close out your weekend!
J-Luv is flying solo this week but don't worry all of you Blaze Rock diehards, he will be back next episode! In the interim J-Luv has a great episode for you lined up with heat from 50 Cent, Clyde Carson, Mean Doe Green, Mistah FAB, Jadakiss, DJ Quik and Immortal Technique amongst others.
Not only that but this weeks special guest is Mistah F.A.B. who shares his thoughts about being involved in the community, his daughter and his approach to music. Make sure to check out his latest offering, "Beast Mode" for that Grind King heat!
Microphone Masters Radio Show – Episode 57 (07/16/12)
Enjoy the show, leave your comments on the show page using the Facebook Comment tool and ensure you take part in the show by contacting us through Email, Facebook, Twitter, on the Forums or by calling us on 602-903-FLOW (3569). Remember if YOU want to advertise on the show then ensure you email in today.