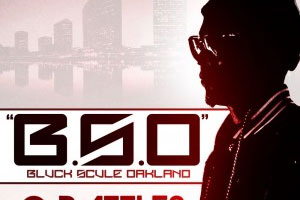 Black Scale has been one of the fastest growing brands of the past two years, establishing itself as one of the urban world's top go-to clothing companies. Their joint-venture with Asap Rocky for the "Capsule" collection has been a success and they've been quickly expanding.
Oakland spitter G. Battles recently teamed up with Black Scale for his new single "B.S.O. (Black Scale Oakland)", which was shot at the Black Scale store in San Francisco. The single is now available on iTunes and the video premiered yesterday on VEVO:
G. Battles – B.S.O. (Black Scale Oakland) (Video)
G. Battles new mixtape "Pyrat Bay Vol. 1" will also be dropping for free today, hosted by DJ H-Holla.