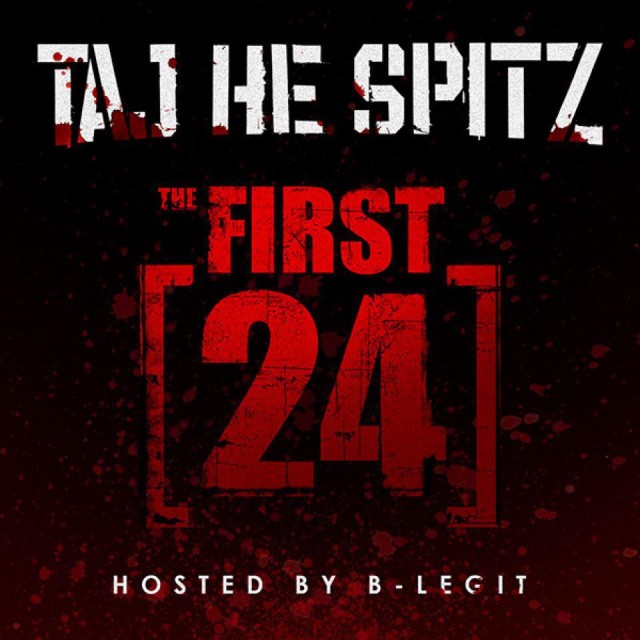 A lot of you might remember Taj-He-Spitz from his guest appearances on Bay Area projects a few years back, through which he had built up a solid street buzz. Unfortunately, the up and coming rapper caught up a federal weapons charge in 2008, which lead to him spending the last four years incarcerated.
Before going to prison he recorded endless amounts of music that was released while he was gone, such as モThe Giftヤ, モJewelry Moneyヤ, モThe Meal Ticketヤ, モLive Fast Die Youngヤ, and the モGuerrilla Warfare The Street Album".
On July 16th 2012, Taji was released from prison and right away began working on expanding his career by building his team inking management with Direct Universe Inc, and signing a label deal with B-Legitメs モBlock Movementヤ for his own imprint, モBlock Approvedヤ.
Upon release Taji attacked the studio on fire recording a full mixtape within 21 hours called モFirst 24ヤ. The mixtape is a combination of written rhymes built up during his time in prison that he took 21 hours of non stop recording with no punches and one time full takes.
You can download the full mixtape for free below:
B-Legit Presents Taj-He-Spitz – The First 24 (Free Mixtape Download)
Taji is currently working on multiple projects that include an upcoming all original solo EP for an October release and heメs also featured on B-Legitメs upcoming album, as well as a group project with B-Legitメs Block Movement. Expect more news in the near future!
Hit up Taj-He-Spitz on Twitter.