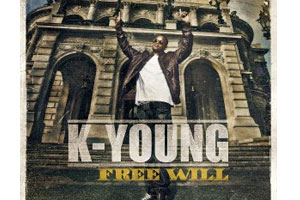 R&B crooner K-Young has been grinding relentlessly since last year, from dropping the deluxe version of his project "Keep Talkin About Love" on iTunes, dropping Liquid Love featuring Alumni Music Group signee Kid Ink, If Ur Single produced by Rob Holladay and then Knotts In My Pocket.
In July he then dropped the DJ Far hosted free mixtape Something Different as well as a single of the same name from his then upcoming "Free Will" album;Something Different featuring One-2, Kid Ink, Ya Boy & Kaniary Diamonds.
"Free Will"  then dropped on August 14 via iTunes, Amazon & all digital retailers. We celebrated the release last month with an unreleased gem from the vaults that he record with Wiz Khalifa calledIn The Air.
Today he continues the celebration by dropping another free buzz track with Komplex entitled"Dream Of My Magic" – listen below!
Cop "Free Will" via iTunes today!