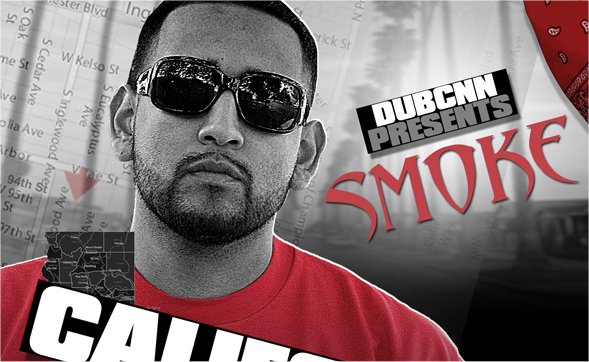 The streets of Inglewood has a new emerging artist thats goes by the name of Smoke. Smoke has been fascinated with music, motorcycles and cars for much of his life. Having already attained the status of President of his Motorcycle Club NiteRydaz, Smoke now has his sights set on stepping into the music world ready to begin his career and show off his talent.
In 2011 Smoke got with Cash Money artist Glasses Malone who opened a way for Smoke to step into the music game under his independent Lable "Brown Division" and from there Smoke has been in the studio working on his mixtape "Tha Wood Files". During that time Smoke has been in the lab working with artists such as Alkatraz, DRoyal, DaBeast as well as with Big Fase 100.
Smoke is gearing up to release "Tha Wood Files" later this year and show his community that quality music can bridge Blood, Crip and Latino gangs, and showcase how the youth can make real money together in the music world and set positive examples for the youth that have musical dreams, as well as having a positive impact on giving back to all communities.
We have his first single from "Tha Wood Files" for you to check out below, it features Glasses Malone and Alkatraz over a production by Dubcnn's own Producer EB Production.
[raw]
[/raw]
Enjoy the single, lookout for more news and media from "The Wood Files" on Dubcnn soon, until then cop the single below and follow @PrezSmoke on Twitter