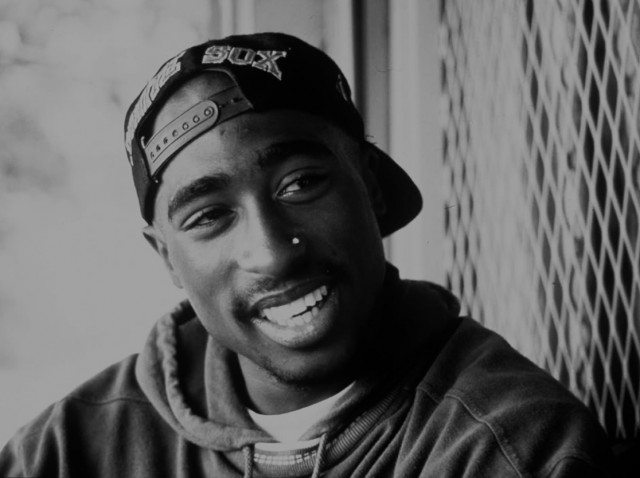 16 Years ago today the Hip-Hop community and the wider world mourned the death of legendary West Coast rapper and actor Tupac '2Pac' Shakur following his shooting in Las Vegas on the night of September 7, 1996.
Having attended the Mike Tyson–Bruce Seldon boxing match at the MGM Grand in Las Vegas, Tupac left the venue in a car with Suge Knight before being shot multiple times enroute to Club 662.
Despite 7 days of continuous medical care Tupac succumbed to his injuries on September 13, 1996. Tupac's murder remains unsolved to this day.
Down the years Dubcnn.com has marked the anniversary of death in various ways including musical memorials and interviews with those closest to him. Today we are simply giving you his entire "Greatest Hits" iconic Double CD released posthumously by Amaru/Death Row/Jive/Interscope in 1998. The album highlights 2Pac's short yet packed career with countless hits and many fan-favourites and in 2011 was certified DIAMOND by the RIAA for shipments of over 10 million copies.
Today take a moment to remember Tupac whether you are at work or on the go by listening to his  "Greatest Hits" below.
[raw]
[/raw]
R.I.P. Tupac Shakur (1971-1996)