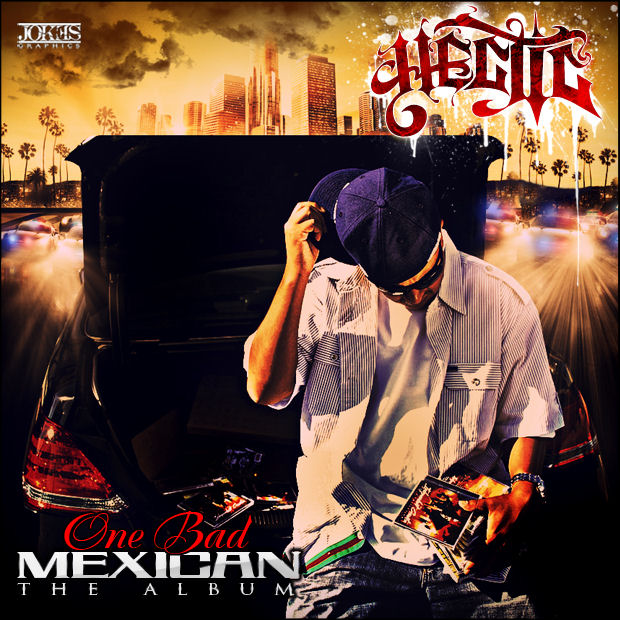 San Fernando Valley native Hectic finally released his long awaited LP "One Bad Mexican" in May of this year.
Having dropped "Real Life Real Lyrics" in 2008 Hectic released countless singles including I'm A Hustler, On The Westside with Hot Dollar and We Them Boyz.
In 2010 he dropped a collaboration album with Cloudstorm Ent entitled "Westcoast Comrades"along with the single Destined To Shine featuring Hectic, Jokaboy, MDK and Big Swiisha over a production by Alnasty. After our update announcing "One Bad Mexican" where we delivered the single Cali Love featuring Disko we were back late last year with the video to his Down 2 Ride single featuring Valley Droop, directed by Concrete.
After countless delays the LP was finally released  on May 18th and featured production from Dae One, XL Middleton, Da Wanderer, Red Vision and more plus features with Butch Cassidy, Veze Skante and Mann.
Standout records on the project included the XL Middleton produced Backyard Boogie and Rollin Thru The Hood featuring Butch Cassidy & Loco Negro over production by Dae One.
Today we are dropping the video to the title track of the LP – directed by Jokes Graphics  and produced by Cre8atone – watch it below.