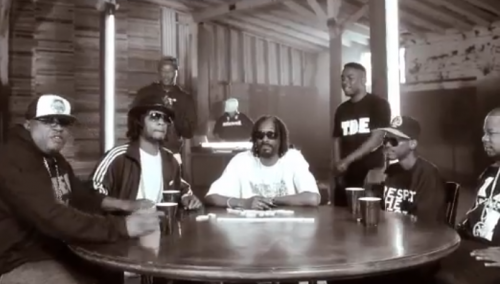 For those of you that follow Dubcnn on Instagram, Twitter or Facebook you will have already seen us teasing you about the recently record BET West Coast Cypher.
The photos released showed Snoop Dogg aka Snoop Lion, Kendrick Lamar, YG, Kurupt, DJ Quik, Xzibit and E-40 sat together recording for an exclusive BET West Coast Cypher to promote the upcoming BET Hip-Hop Awards on October 9th.
BET have just released a sneak peak of the video that sees Kendrick, Xzibit, Kurupt and YG vibing around the table as E-40 drops a verse, DJ Quik taps out a beat on the table before Snoop Dogg drops a few lines brining the teaser to a close; check it below!
Expect the full video on dubcnn soon as we get closer to the Annual BET Hip-Hop Awards on October 9th.