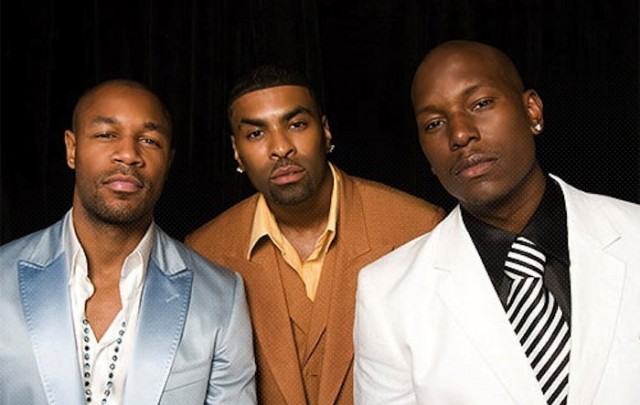 Last week we posted an article called "TGT: Tyrese, Ginuwine & Tank – The Giant Three" where our latest recruit Tim David Harvey took a closer look at the R&B Rat Pack; Tyrese, Ginuwine & Tank.
The reason behind the article is that the trio are set to release a long-awaited album early next year after years of delays and legal issues.
Having first formed in 2007 as a group they have spent recent years at odds with their respective labels to enable them to record the TGT project as a collective. In September it was confirmed that a deal was struck with Atlantic Records and in the past few days they have released a video that shows them signing the contracts with Atlantic that will see the album become a reality in 2013.
The video also shows the guys as friends; eating together, promoting, working-out and relaxing – you can really see the chemistry they have and why we should all expect big things of the album! Check it below.
Tyrese, Ginuwine & Tank Sign Atlantic Records Contract (Video)
Huge S/O to Tyrese, Ginuwine & Tank from the DubCNN team