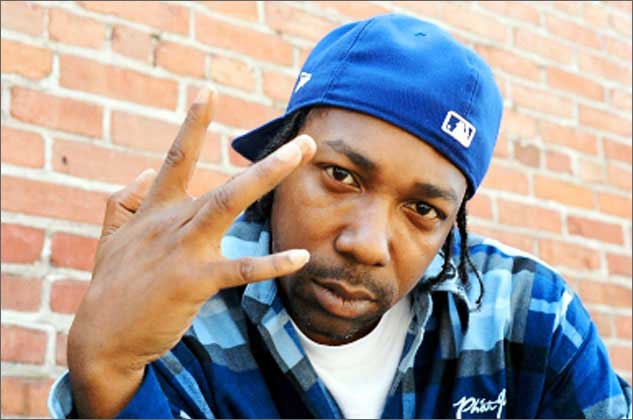 Ever since the official tracklisting to Kendrick Lamar's upcoming solo album "good kid, m.A.A.d. city" was released yesterday, fans have been speculating about the collaborations on the album, which include Drake, Lady Gaga, Dr. Dre, Mary J Blige, Jay Rock – and MC Eiht.
DubCNN briefly caught up with Compton OG MC Eiht to find out more about the song, entitled "m.A.A.d. city", that him and K.Dot put together for the album. Eiht explained how he first took notice of Kendrick and how the song came together:
"I've been hearing about Kendrick for a minute as one of the youngsters coming up from Compton. I had been hearing about him through the grapevine, and it just so happened that we had some people in common – he knew some of my relatives. He was in the studio with some of my folks and I guess they mentioned that they knew and he asked them to holler at me," Eiht explains.
"They gave him my number and about two weeks later, he hit me up and asked me to get on the album. Once we got in the studio, he already had a clear idea in mind about what he wanted the song to be. We vibed in the studio for a while and it was all good."
When asked about the content of "m.A.A.d. city", Eiht sounded candidly excited: "I think people are going to be real thrilled with it. What he wanted from me was that authentic, West Coast Compton flavor, some of that old school Eiht/CMW type of flavor. I keep it old school West Coast for real and Kendrick sprinkled it with some of his lyrical viciousness. It came out hot!"
We'll find out soon enough, stay tuned for Kendrick's album on October 22nd – pre-order here.