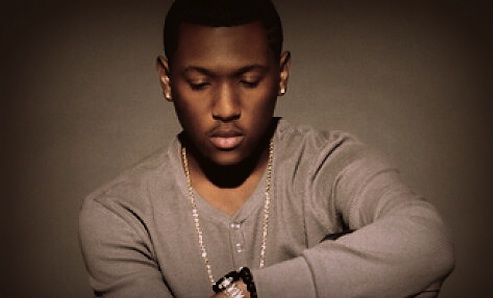 Pasadena, CA representer Chauncey Hollis aka Hit-Boy is the son of Chauncey Hollis SR. and Tanisha Benford and signee to Kanye West's G.O.O.D Music Label as of 2011.
The producer, who got his break with Polow Da Don, has produced for artists including Kanye West, Jay-Z, Lil Wayne, Eminem, 50 cent, Mary J Blige, Chris Brown, Jennifer Lopez, Diddy, Snoop Dogg and more.
His most well known records include the Lil Wayne & Eminem collabo "Drop the World" and the iconic Jay-Z & Kanye West "Niggas in Paris" single from "Watch The Throne"
In 2011 he was a regular on Dubcnn thanks to his work with Damani – including Been This Way from On Vacation From Vacation – the Dom Kennedy project The Original Dom Kennedy and most recently Wheels Up by Kid Ink.
In August he released his "HITstory" Project for free download that featured his debut rap single, "Jay-Z Interview", produced by Bink! Today we are brining you that mixtape in full for stream or download below as well as dropping an abstract unofficial music video to one of the tracks from the LP called "East vs West." The video, directed and edited by Marcus McDammit, features Yvette (SoCal Vixen) re-living tragedy of Tupac & Biggie.
Hit-Boy – HITstory (Listen)
[raw]
[/raw]
Tracklist
01) HITstory
02) Brake Lights
03) Option (Feat. Big Sean)
04) Old School Caddy (Feat. KiD CuDI)
05) Fan
06) She Belongs To The City
07) East Vs. West
08) Busta Ass Niggas (Feat. Chip Tha Ripper & Bun B)
09) WyW (Feat. John Legend)
10) Jay-Z Interview
11) Running In Place (Feat. Stacy Barthe)
Enjoy the mixtape and checkout the Marcus McDammit directed video inspired by East Vs. West below!
Hit-Boy – East vs West (Unofficial Video)
Visit Hit-Boy on Facebook, Twitter and via his official site.