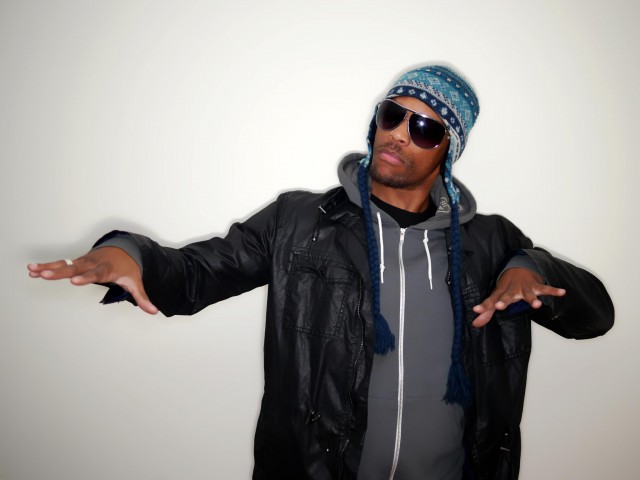 Having re-introduced readers to Anacron, an artist we had first brought you in December 2007, in May of this year we've been keeping you posted on his latest material.
Last month we were back dropping off Anacron's first official cover that sees the L.A. underground Hip-Hop dynamo take The Virgins breakout hit "Rich Girls" to new heights; re-working the producing, playing, and performing of the hit tune in a typically atypical fashion; Anacron Drops "Rich Girls" b/w Schwing + Contest
Anacron also announced at the same time that "Rich Girls" – available below – was the subject a contest where he invited music producers of all genres to reinvent his impressive interpretation of an already great song. Three contest participants: deep house producerMatt Watkins (Australia), underground hip hop legend N8 The Gr8 (California), and electronic producer Siggi Tunezia (Germany), rose above the rest to earn the Grand Prize with their highly imaginative flips of the recording. You can check out their remixes on this site!
The winners received the "UNFAMOUS Artist's Survival Kit"; a prize package made possible in part by UNFAMOUS FEST, Monster Energy, Soundcloud, The Holodigm Music Academy, BandSoup, Crayon Beats, Culture King, andPNTGLLRYNTWRK.
Anacron – Rich Girls b/w Schwing
[raw]
[/raw]
Anacron's "Rich Girls" is available to buy now alongside a B-Side called  "Schwing" – an experimental hip hop track that really caught our ear – its a track where Anacron denounces "swag" that he also produced. He also just told us to expect an incredible remix of the record featuring Bad Lucc, Tajai of Souls of Mischief, Skotch (NYC), & Firewater (St Louis) – stay locked to Dubcnn for that!