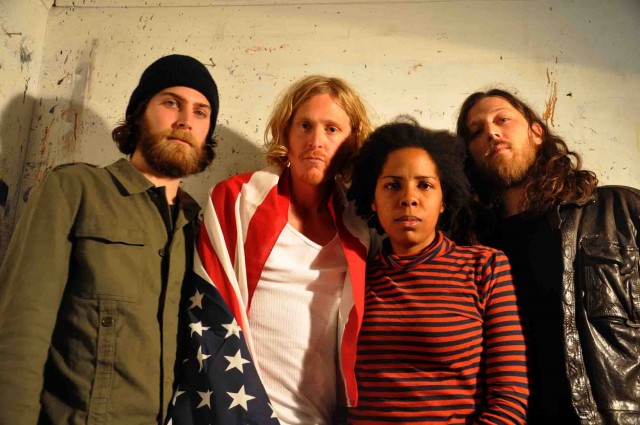 Bay Area group Brand New Trash are gearing up to release their self-titled debut full-length album on November 20th.
A group with its roots in rock aren't usually who you'd find on dubcnn.com but their brand of "Trash Pop" – which merges raw rock with stick-in-your-brain melodies – caught our attention when they covered a Tupac classic.
Led by brothers Vince and Jimmy Dewald, who share guitar and bass duties, the single sees the group take "Brenda's Got A Baby," and flip it into something that sounds like a late night jam session between Neil Young and Tom Petty & the Heartbreakers.
Some of you will love it, some of you wont but the re-work of "Brenda's Got A Baby" does what great cover songs do – maintains the essence of the original record but with a new sound and hopes to take the social commentary to a new audience. TheBayBridged called the record a "Dirty roots rock interpretation of the slain rapper's meditation on teen pregnancy, replete with Tom Petty-inspired harmonica and plenty of distorted guitars to go around."
Make your own mind up below and drop your comments!
Brand New Trash – Brenda's Got A Baby (Audio)
[raw]
[/raw]
If you like what you hear head over to Soundcloud to check out the album and lookout for them at San Fran's Bottom of the Hill on November 15th, at 9:00pm for a record release performance.