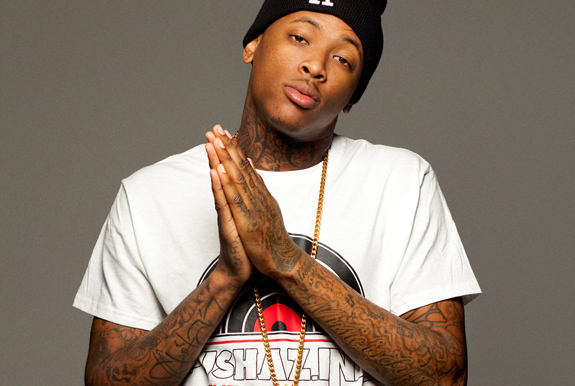 Earlier this year YG and DJ Mustard confirmed their status as one of the hottest duo's in the game by dropping the 4HunnidDegreez mixtape.
The then took those hits – including "Toot It & Boot It", the "Snitches Ain't Shit," "Bitch Betta Have My Money" as well as "Rack City" and Problem's smash, "T.O." – on tour in July alongside Tyga, having teamed up with DJ Drama & DJ ill Will.
Since getting back off tour Compton representer YG has been in the studio getting another release ready that will drop in early 2013. "Jus Re'd Up 2" will feature collaborations with renowned producer DJ Mustard, as well as rappers THC, Ty$ and Joe Moses – the latter two feature on the first single "Like This" which you can check out below!
YG – Like This (Feat. Ty$ & Joe Moses) (Audio)
[raw]
[/raw]
We will be keeping you updated on  "Jus Re'd Up 2" over the coming weeks – while you wait download 4HunnidDegreez today free on Dubcnn.com.