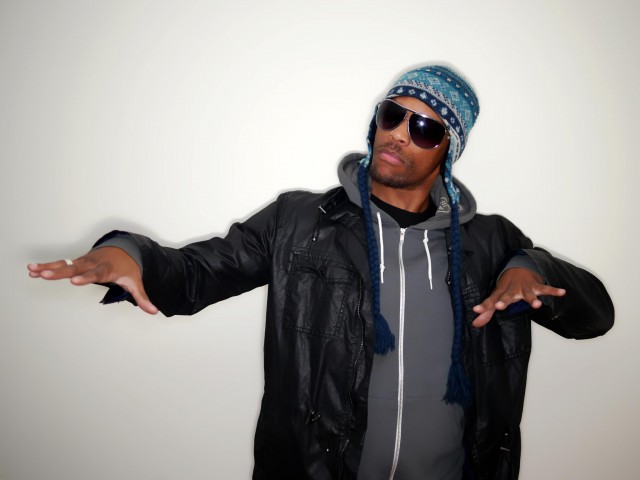 Anacron  – who we first introduced to you in December 2007 – has had another epic year!
From his hugely underrated album with Murs under the group name The Netherworlds in 2001 he's never spent any time away from releasing new material. Tracks like Panties (Old Man Malcom Remix) with Murs to solo material like Pneumonia (Way 2 Sicc) produced by Earmint, Club Etiquette and We Got The Beat alongside Irie of Pairograffs – as well as his Anacron – Dubcnn EP in 2008 he was a regular.
Then he fell silent on Dubcnn for 4 years until 2012 when we've keep you updated on his remix projects called"The Facelift," dropping records including  So West Coast (Anacron's Facelifted RMX) featuring MDA & Z-Man over a DJ Quik instrumental, as well as Twilight Zone (Anacron's Facelifted RMX) with Kokane.
In October Anacron was back with a new single – an official cover that saw him tackle The Virgins breakout hit "Rich Girls" as well as taking it back to the old-school by including a B-Side called  "Schwing" – an experimental hip hop track that really caught our ear.
Both those records can be heard once again below but what today's post is about is that the remix of the B-Side "Schwing" – that we alluded to in that first post is now available! Anacron has had to shuffle his deck in terms of appearances due to scheduling issues but the remix came out hella dope – so dope infact that Anacron has even remixed-the-remix,  dropping a live instrumental version too.
The remixed single features a Who's Who (reference to Anacron's classic 2001 underground album intended) of America's current indie rap scene; boasting appearances by Oakland's Tajai of Souls of Mischief / Hieroglyphics, Chicago's Qwazaar of Typical Cats, Brooklyn's Illspokinn of Freestyle Mondays NYC, and St. Louis' Firewater Redstarr of Ridah Movement.
The Schwing (Nationwide Unfamous RMX) and Dusty Vinyl Live Session Remixes can be heard below!
Anacron – Schwing (Remixes)
[raw]
[/raw]
If you missed Rich Girls or the original of the B-Side Schwing – check them below!
Anacron – Rich Girls b/w Schwing
[raw]
[/raw]