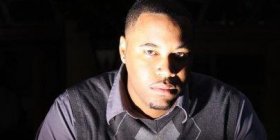 Raje' has been a relative Dubcnn regular since 2006 but for those that need a crash course in what he's all about look no further than; Loser featuring Lil Wayne & Tyga and the Hi-Tek produced Dead Or Alive for an entree. A full course awaits with his DJ Drama fronted You're Welcome mixtape. Our last update on Raje' saw the Jayo Felony featured song We Move become incredibly popular.
With time passing, Raje' has evolved as an artist and his new music stands alone. We're back again with another new song today. Check out "#Mammon" produced by Mind Made below.
[raw]
[/raw]
Make sure you follow Raje' on Twitter.