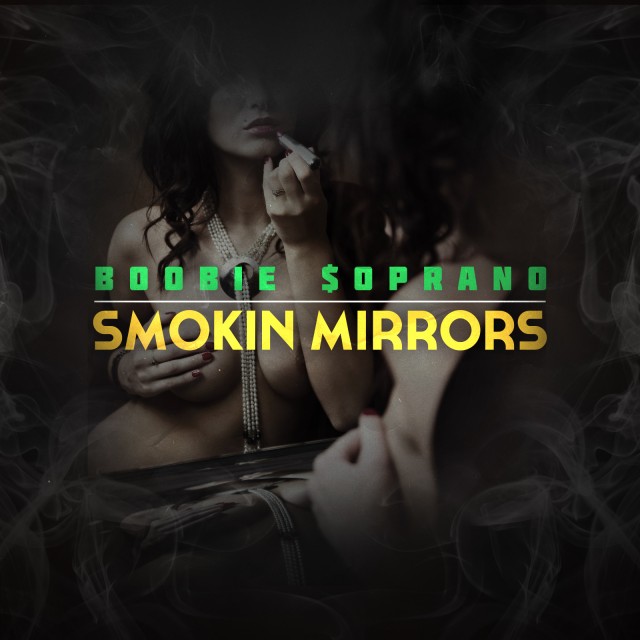 West Coast connoisseur Mack 10's artist and new addition to Hoobangin Records is Boobie $oprano.
Earlier this year he dropped his first hit single "2012 Shiznit," featuring Glasses Malone, from his planned solo project "Gunsta Rap," slated for a January 2013 release.
The self-proclaimed "Gardena's Finest" has clocked up years of ghostwriting and production experience and is now setting out on the solo tip with the help and guidance of Mack 10.
Today we can bring you the aforementioned Glasses Malone featured single  "2012 Shiznit" –  produced by the talented DJ HED – as well as news that his forthcoming album "Gunsta Rap" will be preceded by a mixtape entitled "Smokin Mirrors."
Below is not only the cover for  "Smokin Mirrors" but also the second single from the project called "L.I.E." which is produced by C4.
Boobie $oprano – 2012 Shiznit (Feat. Glasses Malone) Audio
[raw]
[/raw]
Boobie $oprano – L.I.E.  (Audio)
[raw]
[/raw]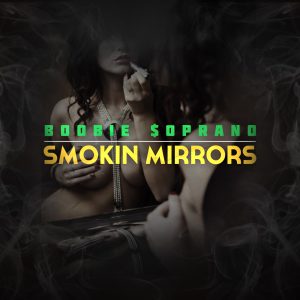 Boobie $oprano has also dropped Part II of his Smokin' Mirrors vlog, where he opens up even more about the inspiration and meaning behind his new mixtape and his Kush Depot crew. Smokin Mirrors is slated for an early January 2013 release and will offer a much-anticipated preview of Boobie's debut album "Gunsta Rap" to be released soon after.
Stay connected with Boobie $oprano online at: DaBoobieTrap.com, on Twitter @daBOOBIETRAP and Facebook.com/BoobieSoprano.