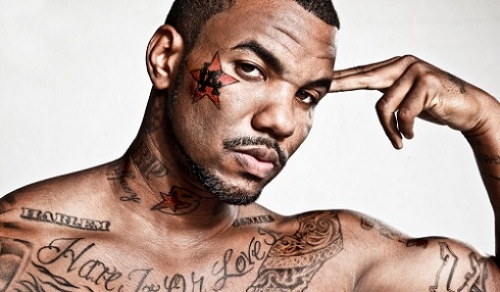 In September we confirmed that Game was set to release his next solo album before the end of the year, which after several name changes is titled Jesus Piece.
The first single, "Celebration", premiered on Power 106 at the end of August and the folks over at Skee.TV released some footage from the behind the scenes of the video.
In recent updates we confirmed the single had hit iTunes and a music video, directed by Matt Alonzo and inspired by Dr. Dre and Snoop Dogg's "Nuthin But A G Thang," had premiered. The video – that can be watched here – features platinum selling artists Chris Brown, Tyga, Lil Wayne and Wiz Khalifa, a first time collaboration for these 5 artists.
Game has been dropping tracks weekly as part of a #SundayService Twitter campaign in the lead up to his Jesus Piece album due tomorrow, December 11. Having dropped Celebration Remix with Bone Thugs-N-Harmony last month he returned yesterday with the final leak before the album entitled "Murder" featuring Scarface and Kendrick Lamar – who appears on  Jesus Piece on the track "See No Evil.
Game – Murder (Feat. Kendrick Lamar & Scarface) 
[raw]
[/raw]
Remember Jesus Piece drops tomorrow via  iTunes and in stores!