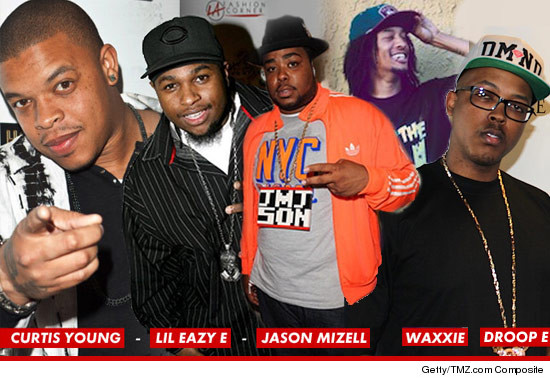 It would appear that the no-one is safe from the ever-widening reach of reality TV.
Today TMZ have reported that a brand new reality show starring the sons of rappers from N.W.A and Run DMC is currently being shopped to major networks.
Right now "Seeds of Hip Hop" is being plotted to star Dr. Dre's son Curtis Young, Eazy E's son Eric Lynn Wright Jr., MC Ren's son Anthony Dunbar (aka Waxxie), E'40's son Droop-E and Jam Master Jay's son Jason Mizell.
The superstar offspring are being brought together by music producer D'Extra Wiley – a founding member of the 90's R&B group II D Extreme – with the premise to show the 20-some-things trying to make it on their own.
Right now TMZ state the idea is being pitched to VH1, TV-ONE, FUSE TV and BET and the production company behind the project is so confident the show will sell, it already has plans to start shooting in a month.
We'll keep you posted on this over the coming weeks.