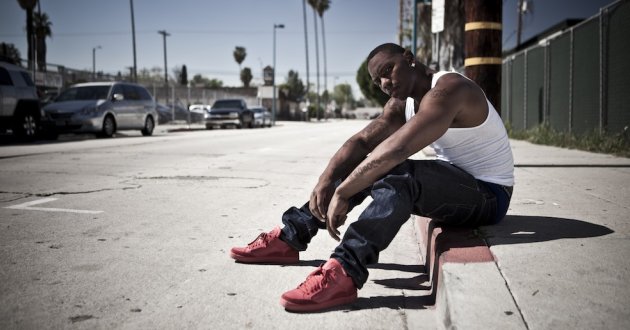 It's been a little over two months since we last had some new music from Six Reasons; but that doesn't mean he's been any less busy!
He  dropped his long awaited 80's Baby mixtape for Free Download and to Stream on Dubcnn in June, once again presented by DJ Skee as his 2008 Pipe Dreams and last years Do Not Pass Go Do Not Collect $200 had been.  
The build up was relentless with music and video including Raindance featuring Too Short, Shotgun featuring Constantine, I Need A Cape with Prophet, Runnin' For President [music video], Keep It 100, Silly Arguments (Feat. Choir Boi) featuring Choir Boi, Attitude featuring LeMarvin, Black Rosary and its Music Video, Whipメn It, Pinky Swear and the single Michael Myers.
In June we caught up with the man himself for this Exclusive Dubcnn.com Interview, dropped the official video for the single Michael Myers before getting the low-down in detail on the video in this follow up Q&A interview in August. The last we heard from him was in October with another buzz record entitled "Exactly What I Want" featuring LeMarvin.
In recent weeks Six Reasons has been back on the scene with a new single that has been buzzing on POWER 106 in Los Angeles over recent weeks. We've got our hands on it for you now and it's called "Get It" – listen below and ensure you request it on your local station!
Six Reasons – Get It
[raw]

[/raw]
No word on if this is from another mixtape or even album but when we know, you will!