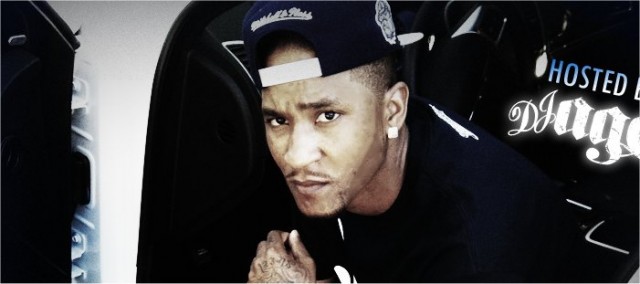 It's been some times since Tiny C Style was on Dubcnn!
The C Style name is no stranger to west coast hip-hop fans as its Long Beach legacy is there for all to see. Growing up as the Son of Big C Style, founder of the Dogg Pound and 19th Street Records, Tiny C Style was destined to plant his seed in the rap game.
He started rapping at the young age of 9 years old and in 2004 became Co-founder of Well-Off Records. The Long Beach emcee released his debut mixtape right here on Dubcnn.com in 2009 titled "Overtime Volume 1" – hosted by Slaughterhouse MC Crooked I and presented by DJ Far.
Since that 19 track project Tiny C Style has been all but silent on Dubcnn but in recent months has been dropping teaser tracks from his just released mixtape "Style-A-Fornia." The new release is presented by DJ Age and features production from Dae One as well as features from Kokane, Boobie $oprano and more.
Today we've been given approval to release the full "Style-A-Fornia" mixtape for free download and to stream – check it below and drop your comments!
DJ Age Presents: Tiny C Style – Style-A-Fornia (Mixtape)


[raw]
[/raw]

DJ Age Presents: Tiny C Style – Style-A-Fornia  (Tracklist)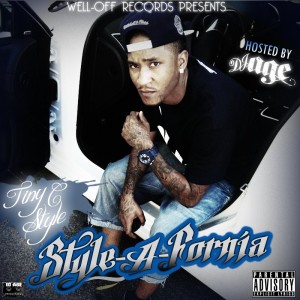 01) Style-A-ForNia
02) CashiNg Out (G Mix)
03) G Boogie (Feat. KokaNe)
04) Do It
05) To The Left (Feat. C-Style Jr)
06) Live Loyal
07) S.T.Y.L.E
08) Keep MoviN
09) KeepN It GaNgsta (Feat. YouNg Hustle)
10) BalliN Out (Feat. Boobie $opraNo & DL)
11) MoNey MissioN
12) The Recipe (Feat. Dr Dre)
13) Be MiNe (Feat. AustiN Taylor)
14) It's True (Feat. SeNo SydNey)
15) Always Love L.A
DJ Age Presents: Tiny C Style – Style-A-Fornia (Cover Art)