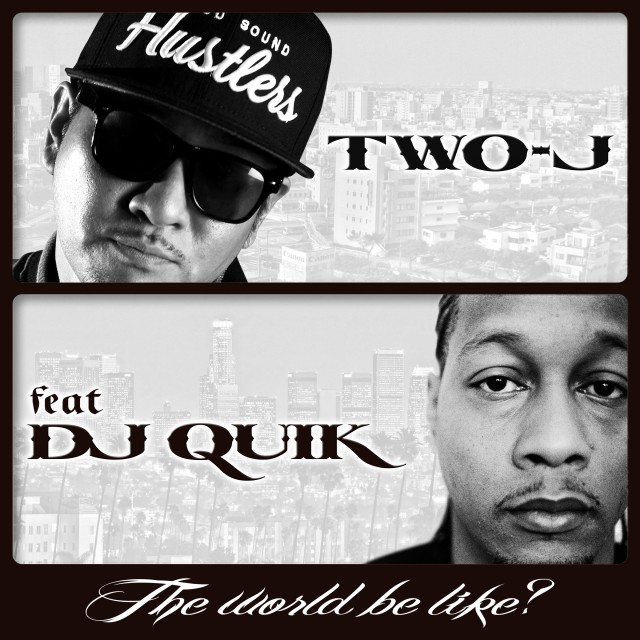 DJ Quik has teamed up wit Japanese Hip-Hop artist Two-J of HoodSound for a brand new single and video.
Two-J – who hails from Toyohashi in Japan – is set to celebrate his tenth year in Hip-Hop in 2013. Since his 2003 debut "Play On The Street" he's gone on to release multi albums as well as feature on countless tours of Japan with Westcoast artists including Ice Cube, WC, Daz Dillinger, Kurupt, MC Eiht, Foesum, DJ Quik, Xzibit, Frost, LV, Shade Sheist, TQ, N.U.N.E., Big Steele, Glasses Malone, Fingaaz, Roscoe, DJ Crazy Toones and countless more.
To celebrate his decade in music he will release a project in January 2013 called "The Best Mix Of Two-J Mr Groovin" which will be mixed By DJ Fillmore. This week Two-J and HoodSound have dropped the first single featuring none-other than DJ Quik – fans of DJ Quik will not want to miss this!
Two-J  – The World Be Like (Feat. DJ Quik) (Video)