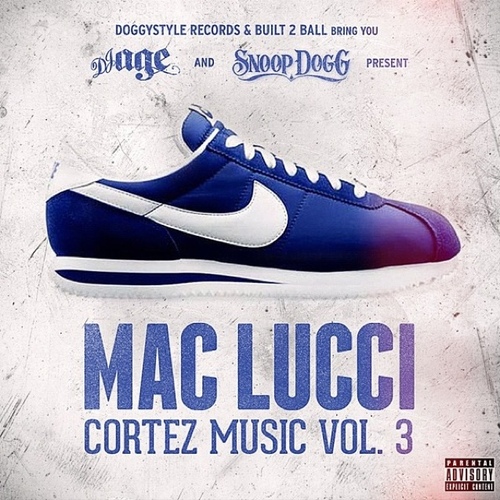 Last week the homie Mac Lucci was back on Dubcnn with news of a brand new mixtape, the DJ AGE & Snoop Dogg presented "Mac Lucci – Cortez Music Volume 3."
In that update we brought you the single and title-track "Cortez Music" featuring Yukmouth. and confirmed that the official mixtape would drop today, December 18th right here on DubCNN!
As promised the brand new 26 track project is available now for free download and to stream and featuring Yukmouth, Soopafly, Snoop Dogg, Roscoe, D-Dimes, Boobie Soprano, Brooke Taylor, Dae One & many more! Check it below and drop your comments!
DJ Age Presents: Mac Lucci – Cortez Muzic 3 (Mixtape)


[raw]
[/raw]

DJ Age Presents: Mac Lucci – Cortez Muzic 3   (Tracklist)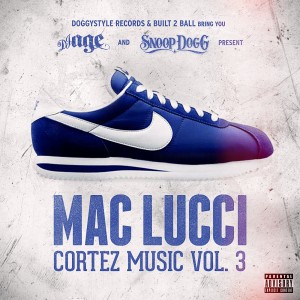 01) Intro
02) So Much Money
03) Money Right (Feat. TK Beat)
04) 4 Tha Streets
05) Steve Jobs
06) Cortez Music (Feat. Yukmouth)
07) Yukmouth Speaks
08) 911 (Feat. Kokane)
09) Don King
10) Mula Music
11) Need U Tonight – DJ AGE BREAK
12) Gotta Hustle (Feat. Snoop Dogg, D-Dimes & Pilot P)
13) Streets Lokd
14) Pimpin & Hustlin
15) So Crazy (Feat. Brooke Taylor)
16) On My Mind (Feat. Armni May)
17) Cameras Out (Feat. Dae One)
18) Jolly Rancher (Feat. Criss Star)
19) On Deck (Feat. Tiana Smallz)
20) Bust It Open (Feat. AV)
21) Check Me Out (Feat. D-Dimes, Soopafly & Dae One)
22) I've Gotta Get It (Feat. Roscoe)
23) Molly (Feat. Carlos Mcswain)
24) Gave You All I Had (Feat. Boobie Soprano)
25) Outro
26) Nuttin But A Bitch (BONUS TRACK)
DJ Age Presents: Mac Lucci – Cortez Muzic 3 (Cover Art)