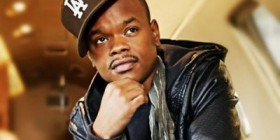 Earlier this month Treacherous Records singer-songwriter K-Young released his new full length album "Distinguished" through all digital retailers.
A week later Dubcnn had the chance to chop it up with K-Young in an Exclusive Interview (December 2012).
He's back today with the holiday anthem "We'll Always Have Christmas". On the JoEl produced song, K-Young reminisces of an ex-girlfriend who he had celebrated Christmas with in the past.
K-Young – We'll Always Have Christmas
[raw]
[/raw]
Purchase "Distingushed" on  iTunes!