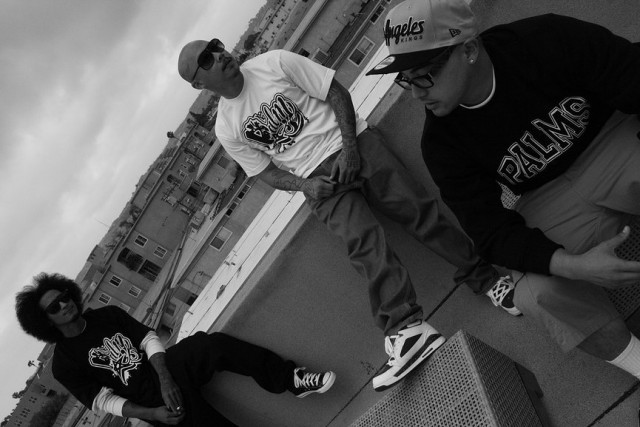 If you haven't heard of the PALMSTARS yet, that's probably because they only formed in the April of 2012.
Chances are you probably don't reside in Palms either, the small West LA neighborhood that is the namesake of the group and also ground zero for the relentless street campaign they have launched, which began in October 2012 with the release of their single, "Price of My Soul".
In the weeks that followed the group also released 2 music videos; one to their practically necessary street anthem "West Los Player", and the other to their sentimental ode to life and smoking, "Everyday of My Life".
The PALMSTARS, which consists of Adam Westy, Astroe, and Trase, draw from a diverse array of influences to create a sound that is both Pop yet Street, New School yet Traditional, and all the while unmistakably West Coast.
Their self titled debut mixtape, "Palmstars", is hosted by acclaimed DJ Nik Bean and is available for free download below right now!
DJ Nik Bean Presents: Palmstars – The Mixtape (Mixtape)


[raw]
[/raw]

DJ Nik Bean Presents: Palmstars – The Mixtape  (Tracklist)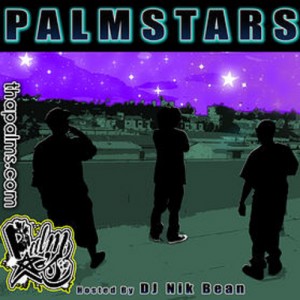 01) Aint Gotta Blow
02) Paper Foldin
03) Roll Wit Me
04) Action
05) Price Of My Soul
06) Bugaloo
07) Big Chillin (Feat. La Naia)
08) She So Wit It
09) Everyday of My Life
10) Boss Wit It
11) West Los Player
12) Go Where I Go
13) Act So Lame
14) Been Thru It All
DJ Nik Bean Presents: Palmstars – The Mixtape (Cover Art)
Keep your eyes and ears out for the Palmstars in 2013. If the last 2 months are any indication of what is to come, they have a big year ahead. You can also catch updates on the group on their official website.