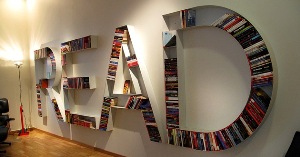 Kicking off our new Lifestyle department, we are taking a look into the world of books and which hip hop related books are worth picking up. Some of those listed I have personally read and give two thumbs up. Others were recommended to me highly. If any of these listed interest you, simply click on the title. Be sure to come back and give us your opinion once you've picked up and read a copy!
Or, if you have already tackled any of the titles on the list, let us know what you thought. Did they deserve a mention? Are they a must read? Leave a comment or message us on Twitter!
In no particular order:
No one more epitomized the world of gangsta rap than Suge Knight, the often brutal CEO of Death Row Records. Author Ronin Ro shows courage in detailing the frightening means used by Knight to corner the market on the most hard-core of urban music. It's a tale that reads like it was written by the bastard offspring of Horatio Alger and Quentin Tarantino. Knight's forceful style and legal entanglements have been the stuff of legend for years. Most music reporters, coming face to face with the thugs who enforced the rules at Death Row, have been afraid to tell the story. With Knight safely behind bars and Death Row in disrepair, Ronin Ro finally has the chance to put this violent soap opera in print.
Few pioneers are philosophical, liberal, intelligent and violent all at the same time – but then there is only one Ice Cube. Rapper, actor, industry mogul and entrepreneur, the LA-born gangsta-rap founder has risen from the ranks of NWA – the 'most dangerous band in the world', as those who feared them claimed – to forge a solo career unlike any other. Cube is an outspoken critic of American society and government, and in his earliest, still-shocking hit with NWA (the infamous 'F**k Tha Police') and his many solo hits, the rapper has never been afraid to voice his opinion. It's an unpredictable, epic tale and one which Ice Cube: Attitude explores to the limit.
West South Central itself is the size of most average cities. Overall, it is inhabited by doctors, lawyers, entrepreneurs, laborers and students. Interwoven within that fabric of citizens are die-hard gang-bangers, murderers and drug-dealers. Of this latter component, you have the King Crips and the Vernon Boys, who have an on-and off rivalry. Both sets have their vision locked on controlling the coke trade in the Crenshaw District. Notorious ride-or-die and hustler, Carter, from Vernon Boys is fresh out of the state penitentiary. During his absence, surreptitious acts of betrayal have placed his hood on the brink of implosion. Yet, Carter has returned with a plan and a purpose. With his mentor Wolf directing traffic from behind the walls of federal prison, Carter only needs to clean up his own backyard and then put the remainder of his pieces in their proper position in order to assume authority of the West Side's illicit cash flow. Motivated by a deeper intent than mere ballin' and flossin', each of his executions are strategically calibrated to propel Carter and the Vernon Boys ahead of any and all competition vying for the top spot in the game. Will he survive long enough to realize his dreams?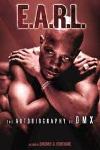 The dark journey of a boy who became a man, the man who became an artist, and the artist who became an icon. A talent for rhyme saved his life, but the demons and sins of his past continue to haunt him. This is the story of Earl Simmons.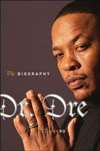 Born on February 18, 1965 to a sixteen-year-old single mom, Andre Young, AKA Dr. Dre, co-founded the notorious rap group N. W. A. The group was one of the most successful hip-hop groups of the late 1980s and, most importantly, started what the media quickly dubbed Gangsta Rap. His departure from N. W. A. was a story right out of a pulp fiction novel. His new mentor, Suge Knight, allegedly used guns, baseball bats and a kidnap threat to get Dr. Dre released from his contract. Dre and Knight went on to build Death Row Records and turned it into a multi-billlion dollar company. Yet despite its unprecedented success with stars such as Snoop Doggy Dogg and Tupac Shakur, the company quickly unraveled in a firestorm of rivalries, greed, violence, and scrutiny by both the government and the media. Not one to fade into the background, Dr. Dre's next move was to start his own record company, Aftermath Entertainment. As CEO, he discovered and created new stars like Eminem, 50 Cent, The Game, and Eve. In this essential addition to any music section, award-winning author Ronin Ro details the rise, fall, and resurrection of one of the biggest names in rap music.

"Decoded" is an intimate, first-person portrait of the life and art of Jay-Z, organized around a "decoding" of his most famous and provocative lyrics. This beautifully designed, fully illustrated book offers a surprising and revealing look at the life, influences, and artistic process of one of the most successful, widely admired, controversial, and compelling figures in American culture today.
He's a hip-hop icon credited with single-handedly creating gangsta rap. Television viewers know him as Detective Odafin "Fin" Tutuola on the top-rated drama "Law & Order: SVU." But where the hype and the headlines end, the real story of Ice-T–the one few of his millions of fans have ever heard–truly begins. "Ice" is Ice-T in his own words–raw, uncensored, and unafraid to speak his mind. About his orphan upbringing on the gang-infested streets of South Central, his four-year stint in the U.S. Army, his successful career as a hustler and thief, and his fateful decision to turn away from a life of crime and forge his own path to international stardom. Along the way, Ice shares never-before-told stories about friends such as Tupac, Dick Wolf, Chris Rock, and Flavor Flav, among others. And he offers up candid observations on marriage and monogamy, the current state of hip-hop, and his latest passion: mentoring at-risk youths around the country. With insights into the cutthroat world of the street–and the cutthroat world of Hollywood–"Ice" is the unforgettable story of a true American original.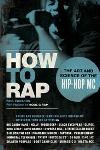 A first of its kind collection, "How to Rap" is an insightful and intelligent breakdown of the elements of rap for anyone wanting to learn the art form or understand the principles behind it. Author Paul Edwards examines the dynamics of hip hop from every region and in every form – mainstream, underground, current and classic – looking in particular at content, flow, writing and delivery. Edwards provides unparalleled access to the most acclaimed names in rap and their methods of working, with a foreword by Kool G Rap and interviews with over 100 artists, including Public Enemy, Mobb Deep, Schoolly D, Nelly, will.i.am, Arrested Development, A Tribe Called Quest, and Rah Digga. This one and only comprehensive examination of the MC art form is pure gold for the hip hop lover.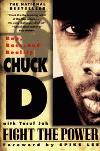 Fight the Power examines a multitude of complex social, racial and artistic issues. In his unmistakable voice, Chuck discusses the role of heroes and role models in the black community, Hollywood's negative images of blacks, the effect of gangsta rap, its images on the country's youth and the war between east and west coast rappers that may have spawned the murder of Tupac Shakur, the role of athletes and entertainers in eroding and strengthening values, and other vital contemporary concerns. Candid, thoughtful, and in your face, Fight the Power, the first substantial book by a rapper, offers readers a look into the culture of hip hop and the future of Black culture.

The Gospel of Hip Hop is a philosophical work of KRS ONE. Set in the format of a self-help book, this work is a spiritual manual of the Hip Hop Kulture that combines classic philosophy with faith and practical knowledge E details the development of the culture and the ways in which we, as "Hiphoppas," can and should preserve its future.

Ruthless tells the explosive story of Jerry Heller's alliance with Eric Wright, aka Eazy-E, one of the legends of rap music and a founding member of N.W.A., "the world's most dangerous band." As a longtime music industry superagent, Heller had the skill and insight necessary to guide N.W.A.'s cometlike rise to the top of the charts. Along the way there were raucous nationwide tours, out-of-control MTV pool parties, and X-rated business meetings. Heller held on through the brutal shocks and reversals of the Ruthless Records era, which saw the label being targeted by the FBI, and its principal artists locked in bitter conflict, until a final turnaround placed Ruthless at the top of the heap once more.Heller turns the music industry inside out, exposing its strange logic and larger-than-life personalities. Ruthless provides keen insight into the popular music scene, with an unforgettable portrait of its rollicking excesses, life-churning drama, and multimillion-dollar highs.

Forged in the fires of the Bronx and Kingston, Jamaica, hip-hop has been a generation-defining global movement. In a post-civil rights era rapidly transformed by deindustrialization and globalization, hip-hop gave voiceless youths a chance to address these seismic changes, and became a job-making engine and the Esperanto of youth rebellion. Hip-hop crystallized a multiracial generation's worldview, and forever transformed politics and culture. But the epic story of how that happened has never been fully told . . . until now.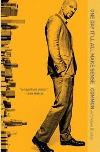 Common has earned a reputation in the hip-hop world as a conscious artist by embracing themes of love and struggle in his songs. His journey toward understanding is rooted in his relationship with a remarkable woman, his mother. Common holds nothing back in this gripping memoir, both provocative and funny. He tells what it was like for a boy with big dreams growing up on the South Side of Chicago. He reveals how he almost quit rapping after his first album sold only two thousand copies. He recounts his rise to stardom and talks about the challenges of balancing fame, love, and family. Through it all, Common emerges as a man in full. Rapper. Actor. Activist. But also father, son, and friend. His story offers a living example of how, no matter what you've gone through, one day it'll all make sense.

His talent was unbounded, a raw force that commanded attention and respect. His death was tragic – a violent homage to the power of his voice. His legacy is indomitable – remaining vibrant and alive. Here now, newly discovered, are Tupac's most honest and intimate thoughts conveyed through the pure art of poetry – a mirror into his enigmatic life and its many contradictions. Written in his own hand at the age of nineteen, they embrace his spirit, his energy…and his ultimate message of hope.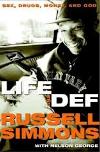 Simmons's story is one of personal transformation, from the driven man who in the heady days of early success indulged himself with drugs, sex, and world-class decadence to the husband and father he is today, a man who has found meaning in activism, philanthropy, and spiritual practice while never losing his passion for the social, political, artistic, and commercial potential of hip-hop.
Post hip hop is not about the death of rap, but the birth of a new movement propelled by a paradigm shift often felt in the crowded spoken-word joints in North Philadelphia, the krump-dance dance-offs in Compton, and on a tattered stoop of Flatbush Avenue in Brooklyn. This book details how hip hop has changed.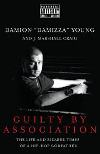 "He changed the face of music before his 21st birthday.. But, there is a lot more to Damion "Damizza" Young than music…"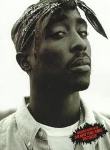 The real story of Tupac's murder may not ever emerge.  This may be the only lasting testament to the many faces of Tupac Shakur–of a life lived fast and hard, of a man cloaked in contradictions.  A young man who was just starting to come into his own.

In September 1979, there was a cosmic shift that went unnoticed by the majority of mainstream America. This shift was triggered by the release of the Sugarhill Gang's single, "Rapper's Delight." Not only did it usher rap music into the mainstream's consciousness, it brought us the word "hip-hop." "And It Don't Stop," edited by the award winning journalist Raquel Cepeda, with a foreword from Nelson George is a collection of the best articles the hip-hop generation has produced. It captures the indelible moments in hip-hop's history since 1979 and will be the centerpiece of the twenty-fifth-anniversary celebration. This book epitomizes the media's response by taking the reader on an engaging and critical journey, including the very first pieces written about hip-hop for publications like "The""Village Voice–"controversial articles that created rifts between church and state, the artist and journalist, and articles that recorded the rise and tragic fall of the art form's appointed heroes, such as Tupac Shakur, Eazy-E, and the Notorious B.I.G. The list of contributors includes Toure, Kevin Powell, dream hampton, Harry Allen, Cheo Hodari Coker, Greg Tate, Bill Adler, Hilton Als, Danyel Smith, and Joan Morgan.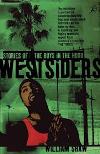 The story of seven young men, all of whom are trying to make it in the rap business in South Central, Los Angeles. It follows the changes in their musical and personal lives as they try and get shows, auditions and record demos in an increasingly shark-filled marketplace.
———————————————
Well there you have it, 20 books you should seriously consider reading. If we left out anything you think needs to be recognized, leave a comment and let us know!