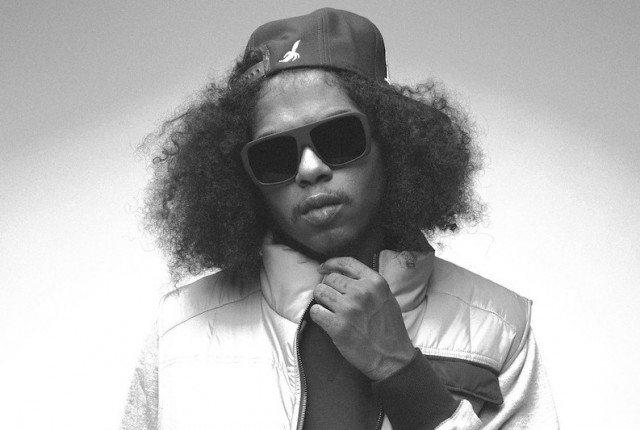 Last year was huge for Top Dawg Ent, not only did Kendrick go gold – but all their artists put out huge releases across the 2012.
Ab-Soul didn't miss out on the action [see Ab-Soul Plots New Project, Unveils "Terrorist Threats"] as he dropped the incredible Control System via iTunes.
Ab dropped  his 2009 debut project "Long Term" (Download | Stream), the breakthrough release Long Term 2: Lifestyles Of The Broke & Almost Famous [Download |Stream] on Dubcnn in 2010 that produced singles including Livin' Like featuring Rapper Big Pooh, Drift Away, Turn Me Up with label mate Kendrick Lamar and the title track Long Term 2.
In 2011 he followed up those releases up with the street album Longterm: Mentality featuring Kendrick Lamar, Schoolboy Q, Punch, Sounwave, Tae Beast, Murs, Jhene Aiko, Alori Joh, Javonte and more and then in 2012 dropped Black Lip Bastard, produced by Willie B before going on The Groovy Tour with ScHoolboy Q.
Once Control System was announced he dropped the visual for Pineal Gland, SOPA with ScHoolboy Q, Empathy featuring Alori Joh and jaVonte', Black Lip Bastard (Black Hippy Remix) as well as ILLuminate featuring Kendrick Lamar produced by Skhye Hutch.
The reason for today's update is the release of a video for the aforementioned record ILLuminate with Kendrick. The Fredo Tovar and Scott Fleishman directed visual has just been dropped, check it below and then cop Control System via iTunes if you haven't already!
Ab-Soul – ILLuminate (Feat. Kendrick Lamar) (Video)
Enjoy and stay tuned to Dubcnn and remember; if it ain't here; it ain't count! Shouts to Ab-Soul and the Top Dawg Ent team. Go Cop Control System now!