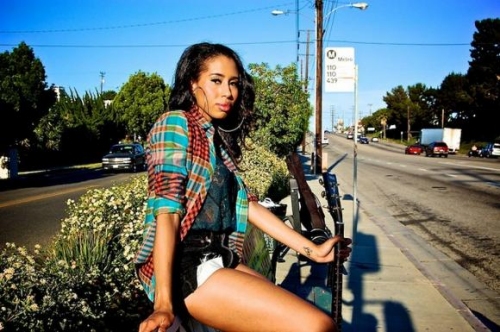 Los Angeles songstress Kay Cola is an artist we haven't yet featured on Dubcnn but when we heard her new record we had to get involved.
The Grammy nominated songwriter, who is the daughter of world renown jazz classical musician, Hubert Laws has written songs and been featured on projects for Dr. Dre, Eminem and Game, has released a sexy Bay Area slapper featuring and produced by Jay Ant of Diligentz and Invasion Beats.
We've been sent and have below both the single to stream/download as well as an In Studio Video!
Kay Cola – Damn (Feat. Jay Ant) Audio
[raw]
[/raw]
Kay Cola – Damn (Feat. Jay Ant) In Studio Video
Comment below and follow Kay Cola on
Twitter
.