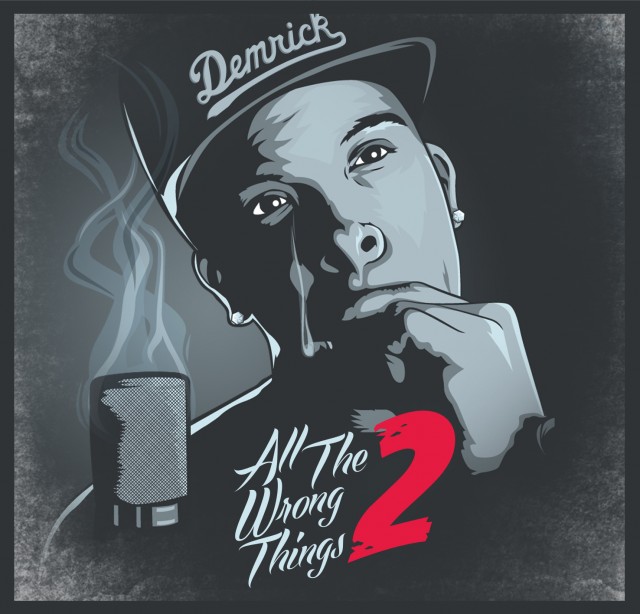 Just last week Demrick was back on Dubcnn with a new single from an upcoming project.
That update featured the Current produced "Class A" from an as yet untitled project. Today we can confirm that Demrick will drop his new mixtape "All The Wrong Things 2" on February 11th 2013 right here on Dubcnn.
That release will be a follow up to his 2012 All The Wrong Things release alongside Production duo The Makerz (Nigel Starr and Runway Star), as well as the #HeadsUp and Neva LOOK Back! EP projects.
Below is another track said to be from "All The Wrong Things 2" entitled "Smoke" – produced by Jim Jonsin – check it below along with the cover for the mixtape.
Demrick – Smoke (Audio)
[raw]
[/raw]