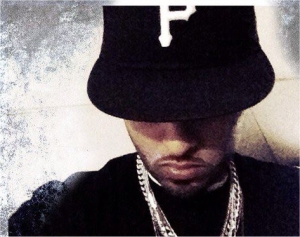 Smee is an up-and-coming Artist/Producer/Engineer representing L.A. who dropped his debut solo project late last year.
The 27 year old multi-talented MC dropped "Black Magik" via DatPiff in December 2012 and this month his lead single "Bottom Of The Bottle" caught our ears as we heard the news he'd teamed up with the homie Eyekon (of Eyekon Fotography and Cloud Storm Ent) to shoot a video to this catchy record.
Smee – is the flagship artist of Victor "Menes" Espinoza's Stoned Underground Music based in Santa Clarita, CA – and we wanted to bring you the aforementioned "Bottom Of The Bottle" track as well as one other record he laid down just last week with Young Teck – a 22 year old artist/writer from The San Fernando Valley, Arleta,CA.
Smee – Bottom Of The Bottle (Audio)
[raw]

[/raw]
Young Teck – Shut Up (SU Remix) (Feat. Smee) Audio
[raw]

[/raw]
Enjoy, drop your comments and stay tuned for more new music from Smee and the Stoned Underground Music team on Dubcnn.