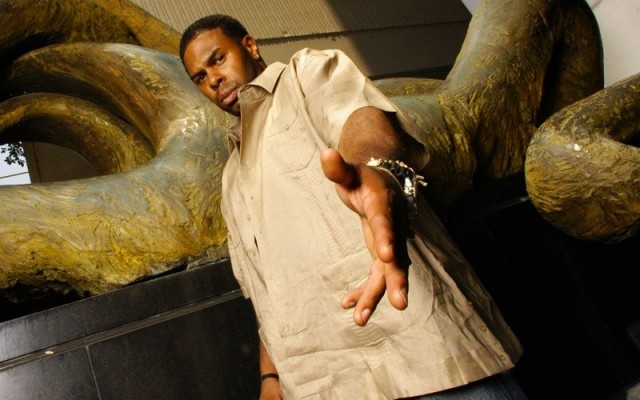 It's been nearly six years since legendaryMount Vernonveteran emcee CL Smooth unleashed his critically lauded debut solo LP, "American Me".
The "Mecca Don" has finally returned with his sophomore collection, "The Emancipation Of Corey Penn".
The lead-single, "Ask About Me," a jazzy head-nodder, sees the "Caramel King" waxing poetics, while firing off this warning shot to all those non-believers and naysasyers; while in typical CL fashion, still showing and proving to always be "top fifty all-time dead or alive." It's undoubtedly another classic record for the iconic emcee.
This year also marks the 20th anniversary of, arguably, one of the greatest Hip-Hop albums in music history, Pete Rock & CL Smooth's "Meccaand the Soul Brother". The reunited hit-making duo, who ended their fifteen-plus year's feud in 2010, have been touring the world together as of late, performing several international dates.  Even more spectacular than that, Pete Rock & CL Smooth are currently working on their anxiously awaited, still untitled, "official" fourth studio opus.
Dubcnn caught up with CL Smooth for an exclusive, in-depth interview to discuss his illustrious career, gather information and details on the new "The Emancipation of Corey Penn" project, and find out how it all began in the early years for CL Smooth.  We also take the opportunity to get his feelings on the current state of hip-hop, his thoughts on the passing of friend and fellow Money Earnin' Mount Vernon legend Heavy D, and "reminisce" on "Meccaand the Soul Brother" & "T.R.O.Y.".
…………………………………………………………………………………
Interview was done in February 2013.
Questions Asked By: Chad Kiser
…………………………………………………………………………………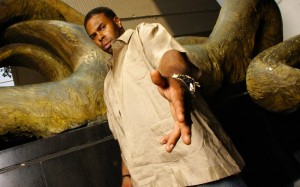 …………………………………………………………………………………
Dubcnn.com: First things first, tell me about this new project, "The Emancipation of Corey Penn", and why it took 6 long years for another solo album from CL Smooth.
Well the new album is a fresher new look to CL Smooth, a more mature approach to the art and I feel it has mainstream potential as well as staying true to my core audience. I have always tried to make music that reflects real life or at least mine and that's why I feel its important for people to understand my situation. This album took so long to make because after my first release "American Me" I began to tour all over and establish myself as a solo artist in all parts of the world, you know working with various features from all over the globe, and so as we began to plan on the new LP I wanted to work with a new crop of international as well as stateside producers, so the album has production from Japan, Paris as well as London on the LP, but the core of it is still straight shooting.
Dubcnn.com: How do you feel that "The Emancipation of Corey Penn" either differs and/or compares to your previous efforts?
Well, that's a tough one because it's not totally done yet and I am still looking to do some songs wit a few people so then I will be in a better place to answer that question but overall I am very proud of this album's direction and I think it has the potential to be the biggest project I have ever done or even been a part of if we can find the right home for it, and if that happens then look out boy! and coming off the celebration of the 20th anniversary of "Mecca and the Soul Brother" and running around the world this past year with Pete doing all those shows to those old songs off that LP helped me get back to the inspiration that I had when we started so the pen was just flowing and it helped the songs be more genuine.
I think people will dig it because its a reflection of themselves and we all can relate to struggles with relationships, raising children, paying bills and figuring out our place in this crazy world. Well if you hear this LP you will see I feel your pain, but it's all good though, we will get there!
Dubcnn.com: What can fans of CL Smooth expect with from the "The Emancipation of Corey Penn" record, by way of features and production?  Are you working Pete Rock on the project?
I have a variety of hot producers, some new as well as established dudes like DJ Speedy, Pete, and Judah. And then like I said my international crop of producers, but I am still looking to work with cats like Swizz and Kanye or even Timbaland, as well as my boy 9th Wonder on the joint.
Dubcnn.com: "Ask About Me", the lead-single from "The Emancipation of Corey Penn" is out and getting rotation.  Why did you lead things off with that particular record?
The song is kind of hot and I felt it helped set the tone for how I wanted to come out like bang don't forget about me! And that track helped me do just that plus the Jay-Z cut was crazy! The producer is  my man Kenny Ali from Cleveland he did 'Ask About Me' along with the cuts from DJ Jack Da Rippa and my homie from Germany DJ Grazzhopper they did the scratches. You know that real hip hop shit!
Dubcnn.com: Switching gears a little bit on you, it's been 20 years since the release of "Meccaand the Soul Brother".  How do you feel that album stands up to the test of time?
Man that album seems timeless! I have been performing some of those songs for 20 years now and still get the same response! We where ahead of our time and when you look back on it now it shows even more! Pete's beats were amazing, his arrangements were ingenious, and my vocals and lyrical delivery were so precise; as well as the content, so deep. It's still bananas!
Dubcnn.com: Of course, the bittersweet hit-record "They Reminisce Over You (T.R.O.Y.) was featured on "Meccaand the Soul Brother".  Tell me about the making that record, was it hard to write and record because of the loss suffered?
Yeah, it's hard making anything when someone you know and love passes away, but that's where the inspiration is drawn from deep in your soul and the love or respect you have for that someone helps you say the right things.
Dubcnn.com: We recently lost another icon in Heavy D.  What are your thoughts on Heavy's career, and what did the "Overweight Lover" mean to you in both personal and professional terms?
Yeah we lost the General, our leader and it hurts to think about it but I have rededicated my whole approach to honoring and celebrating the memory and life of Hev, he is truly missed. He laid the groundwork and made my entry into the rap game very smooth and easy and I always appreciated him for that.
Dubcnn.com: Besides, of course, putting this project together, what else have you been up to, both personally and professionally?
Well, I have a few properties and a couple of businesses that have made life kind of smooth so it helps me when I am bored or whatever, but I am going hard with my music, and trying to crack that acting thing, been studying lately and I  think that's where I'm headed. You know, always growing as an artist.
Dubcnn.com: Let's go to the beginning of your career.  When did you first become interested in music? And, how did it all begin for CL Smooth?
Wow that's a bit ago well I grew up in a house full of music and my grandfather was an avid lover of Jazz, so music is imbedded in my very being. And to answer your next question, coming up inQueensI got to see Run-DMC, LL Cool J and others in they hay day and so seeing how all the chicks went for them and the cars they drove and the clothes, jewelry! Man, it was a no-brainer and I knew what I wanted to do early on.
Dubcnn.com: Longevity, what do you feel has been the ultimate key to yours since you first came out in 1993?
I work hard to maintain my youth. I live clean and good, I work to keep stress out of my life and to only do things when I am ready, so I keep pressure to a controlled minimum. Plus, I haven't had the over-saturation that most artists have had. It kind of bores the public of either you or your music.
Dubcnn.com: Do you have any additional/outside aspirations, maybe even completely away of entertainment?
Right now I am completely focused on music and any opportunities that may bring, but acting is quietly what I want to do aside from music and I hope to get better at it. But overall entertainment is where I'm at right now.
Dubcnn.com: Through your perspective, what has been your greatest career moment?
Obtaining a record deal by far!
Dubcnn.com: Are you happy with the current state of Hip-Hop?  Did you foresee Hip-Hop becoming what it is today?
I feel hip hop has changed, but everything changes you have to change with it and evolve, the game as well. Someone told me they gave Nicki Minaj 16 mill for American Idol, no I never foreseen shit like that. Artists of today have bigger opportunities than we did.
Dubcnn.com: Looking ahead, say five or even ten years from now, where do you see yourself?
Hopefully I'm in a position to give opportunities to others like I've  had myself in whatever I'm doing.
Dubcnn.com: Finally, what's the current status of your relationship with Pete Rock?
One word…..LOVE