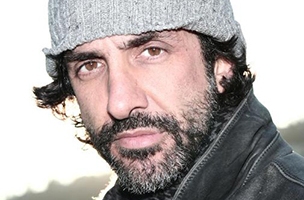 Onetime Tupac videographer, Gobi M. Rahimi is prepping the release of 7 Dayz, a forthcoming documentary centered around the nights he spent alongside Tracy Robinson, 'Pac's aunt and assistant Yaasmyn Fula, mother Afeni Shakur, longtime friend Molly Monjauze and proteges The Outlawz in the waiting room while the wounded icon fought for his life.
Speaking to HipHopDX, Gobi spoke in depth about a few issues he was there to witness first hand, many of which have been the topic of speculation for years since the day 2pac passed.
"It seemed like [Tupac] always had a tough time getting his money," recalled Gobi, "on a weekly basis. So, whether it was him or Yaasmyn Fula making the calls, there always seemed to be a struggle getting the loot. … A few times I heard Yaasmyn, a few times I heard him, just asking for his money."

"They weren't happy," replied Gobi when asked if the calls he overheard were confrontational. "I think once even one of his Gridlock'd checks got sent to [the label], or Death Row was asking for his acting checks to be sent to [them]. So he was a little [upset] about that as well."
Be sure to check out the full article here.
7 Dayz Trailer
7 Dayz is slated for release on what would have been Tupac's 42nd birthday, June 16, 2013.