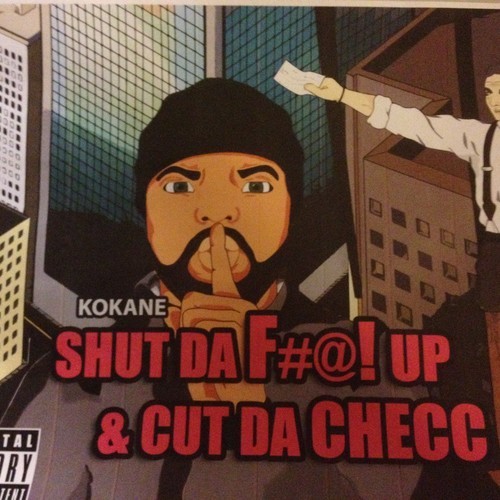 Kokane dropped a free mixtape release entitled Dr. Kokastien hosted by DJ King Assassin right here on Dubcnn.
Then in August he dropped the collaboration album with Australia's Traffik, entitled "The New Frontier" – available via iTunes & Amazon – featuring the single Make Believe.
Since then Kokane has been featured on a variety of projects Fas Action single "She Said" and "Sunshine Turns To Rain" with H-Ryda & Scarface but as we reported earlier this month, he has been working on his own new solo project.
"Shut Da F@#k Up and Cut Da Checc" will drop in March of this year and is set to include features from Busta Rhymes, B-Legit, Scarface, Kurupt and more. In our last update we brought you the cover-art for the album as well as the first record to drop from it entitled "Conspiracy Theory" where as Koka really let his thoughts go on this one discussing everything from Eazy-E's death, Tupac being alive, a Whitney Houston  blood sacrifice, biblical references –  even UFO's!
Today Koka has dropped a new single – reuniting with someone for the first time since the Ruthless Records days – fellow Pomona MC, Big Hutch (Cold 187um) for "These Dayz". Listen to the track below!
Kokane – These Dayz (Audio)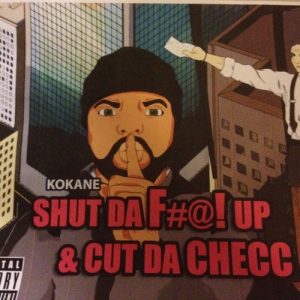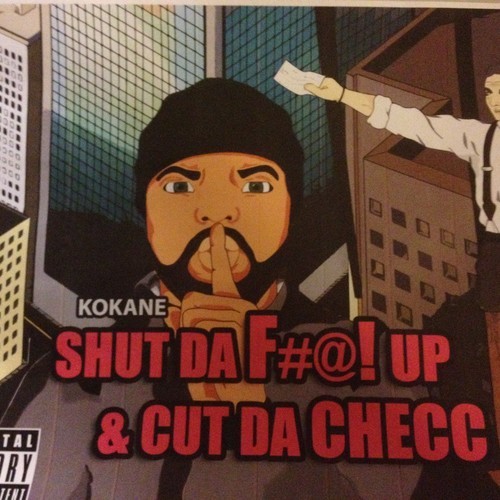 "Shut Da F@#k Up and Cut Da Checc" is expected in March 2013 under the Bud-E-Boy Entertainment imprint.