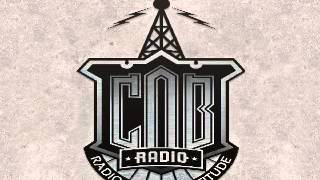 Just yesterday we dropped the previously unreleased Minority Report from Crooked I's 2005 B.O.S.S album which never made its way out of the studio vault.
Today we've got some video footage to share. With relations already shaky between LAPD and the public, C.O.B Radio host Crooked I and co-host Somayeh take to Skee247 radio to break down police conduct and have a serious discussion with listeners.
C.O.B. Radio is broadcasted by Skee24/7 Radio. The show comes on every Wednesday at 8pm EST / 7pm CT / 5pm PST.
Follow the gang on Twitter:  @CrookedIntriago | @Bonnie2yoClyde | @SkeeTV | @Skee247