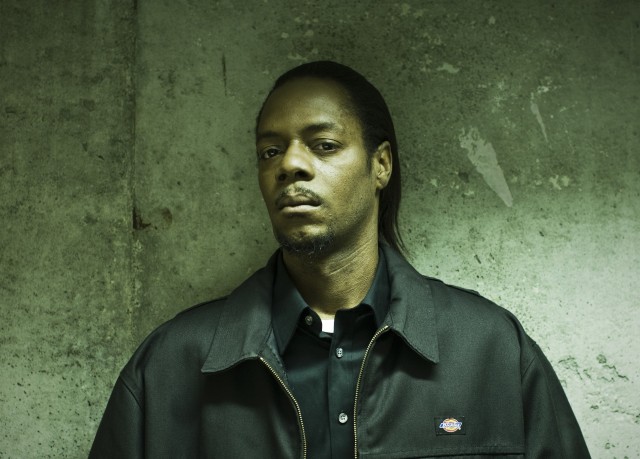 DubCNN once again had the opportunity to catch up with one of our personal favorites, Sac-Town's own Brotha Lynch Hung. Coming fresh off the release of the final piece of his critically acclaimed trilogy, which started with "Dinner And A Movie", continued with "Coathanga Strangla" and came to an end with the recent release of "Mannibalector".
Lynch Hung talked to DubCNN about the new album, his success as a part of the Strange Music family under Tech N9ne as well as their hectic tour schedule. We also talk about his own imprint Madesicc Muzic an his plans for his own artists. We get some insight on possible future plans, Eminem, the "Spyderman" album and much more.
……………………………………………………………………………………………
Interview was done February 2013
Questions Asked By: Nima Etminan
……………………………………………………………………………………………
[raw]
[/raw]
DubCNN: We're right here with Brotha Lynch Hung. What's going on with you man?
Brotha Lynch: Just chillin' man…just enjoying this new release and plotting the next.
DubCNN: You know I have to say I'm impressed that you managed to really keep your word and knock out these releases one after the other. Ever since linking with Strange Music, it seems a lot of things fell into place for you…
Brotha Lynch: Yeah, a lot of times before the Strange deal, I didn't really have deals, and I was releasing my own stuff under my own label, so I didn't really have time restraints. Now I'm there by the book so I mean I knew I was capable of doing it, it's just I took my time back in the day – but now I'm back to work.
DubCNN: You were working this trilogy for a long time, how do you feel looking back at that body of work?
Brotha Lynch: Before I even signed with Strange, I had the idea, but I didn't have the manpower to do it. So when I signed with Strange I knew I had the manpower to do it and now that I've done it, as tired as I am, y'know keeping that same storyline, I'm kinda glad that it's done now. But I love it! If it wasn't for this album here, I would have said probably that I could have done better; but this album has made up for everything, I feel.
DubCNN: Now you know every time I've talked to you in the past you've also said that you have a passion for writing scripts and getting into movies and things like that. Now when I was watching the Meat Cleaver video, I feel like you had a chance to kind of live that part of what you want to do. Could you compare shooting videos to kind of experiencing the movie thing that you wanted to do?
Brotha Lynch: Oh yeah! Basically I was auditioning in that video. You know, hopefully for Rob Zombie or somebody to see it. I do write screenplays, me and my fiancé, we write screenplays a lot. We're looking to jump into that area. Not that I'm going to stop music or anything, but I definitely want to get into that area. So I would say that Meat Cleaver video was definitely an audition.
DubCNN: Is Spydaman still an idea in your head?
Brotha Lynch: Well I actually have a Spydaman album…but that's my baby there…
DubCNN: Because that's the one you were talking about years ago. You were talking about Spydaman before I think even Lynch By Inch came out.
Brotha Lynch: Yeah I've had that album even before I signed with Strange, but you know I wanted to go new with them. You know I have a company, Madesicc Musicc, until I get that company running right I probably won't drop it. But I do have an album…
DubCNN: Looking at some of the collaborations on this project, specifically this song with Hopsin, how did that song get put together? How was it working with Hopsin?
Brotha Lynch: Man, Hopsin's a worker! As soon as I got him the beat, shit he probably done wrote it the same night! We didn't actually work together because at the time he was in Germany on tour. I guess he found a way to do it while he was on tour, which was great, because I mean a lot of artists wouldn't take out the time to do that…and he did…and he came hard on it. So basically it was done and sent to Strange. They mixed it down and sent it to me, and I was like, yeah I like it.
DubCNN: Are there any collaborations that you would have liked to have on this record that didn't happen because on schedules conflicting or anything?
Brotha Lynch: I would have loved to have Eminem…
DubCNN: Well yeah, we've talked about that several times in the past! Do you still think there's a chance for that?
Brotha Lynch: I hope it happens in the future. Eminem's kind of untouchable, and I think he's going through a phase right now where he needs to prove a lot of things with his career so…I respect it, and I'll wait…so, hopefully it'll happen one day.
DubCNN: OK. Are you going to be going on tour promoting this new album?
Brotha Lynch: Yeah, we start the 'Independent Powerhouse Tour' March 15th.
DubCNN: Are you going back on the road with Strange?
Brotha Lynch: Yes sir! It'll be me, Tech, a new artist we just signed – Rittz…Krizz Kaliko, Kutt Calhoun, and the gang.
DubCNN: Wow, OK, that's dope! How has tour life been with Tech so far? I heard it can be really exhausting!
Brotha Lynch: Oh yeah, definitely that! But I mean it's powerful like when you do a show with Tech, or you do a tour with Tech. You never have to worry about having small crowds, that's one! All the fans are there to really see Strange Music; they're not worried about, you know, any other artists outside of Strange Music.
DubCNN: Got you…now you mentioned your label, Madesicc. What's the current status on that? How are you moving forward with the label?
Brotha Lynch: Well I just recently took over Madesicc myself. I used to have others run it for me; because when I signed the deal with Strange I was really, really busy. But now I just recently took over, January 1st. It's coming slow, but I have some releases. G Macc's album, and Cali Bear Gang's album – that's doing pretty good. You know, it's hard for unknowns to sell really good in the game, but they're doing alright. They've been on tour with me all of last year, about sixty shows. That's when I was touring without Strange. They let me do it by the way. They pretty much agreed that I could go out on my own and try to do some shows. I did almost about sixty of them, and took those two artists with me and it upped their sales, so it's doing pretty good. I'm just getting the technical stuff out of the way, and I think we'll be alright.
DubCNN: OK, that's cool. So, you know, its the top of the year, the album just dropped, you're about to go on the road…what are your plans for after this? Do you already have in your mind what you're going to be doing, or do you just kind of take it as it comes?
Brotha Lynch: I've started plotting for my next album. I'm checking a little of the feedback or whatever from this last album, seeing what the fans like and don't like. And like you said, I mean it seems like a lot of them would, you know, would want me to come up with another movie type of story…but I don't know if I would do that yet though.
DubCNN: I mean from conversations I've been having, I think skill-wise, it's right up there with the best shit you've done. Personally, I might be more inclined to some of the more gangster shit you were doing rather than just the horrorcore shit…But it was the theme for the trilogy, so it made perfect sense on this one.
Brotha Lynch: I do hear that too, I do hear that too… I want to make a 420 album, a weed smoking album! My goal was to do that and on every 420, everybody slaps that album. They do that with Loaded, a lot of people hit me on Twitter about it, but I want to make a better one, like a really high album, you know what I mean! I was thinking about that. I'm not sure if I'm going to do that yet though. But I do want to make an album that, like every 420, is like everybody's theme album you know what I mean. I don't want people to think I just do horror stuff, because if you go back and listen to Loaded – although I have some horror stuff on it – it's not all I can do as an artist, you know what I mean…I'm really hip hop.
DubCNN: For sure. Alright well I think that's pretty much all we needed for now. Is there anything else you want to let everybody know?
Brotha Lynch: I just wanted to say shout out to y'all for thinking about me. It really helps me a lot. I've been in the game 27 years, and you guys are still thinking of me. I really appreciate that.