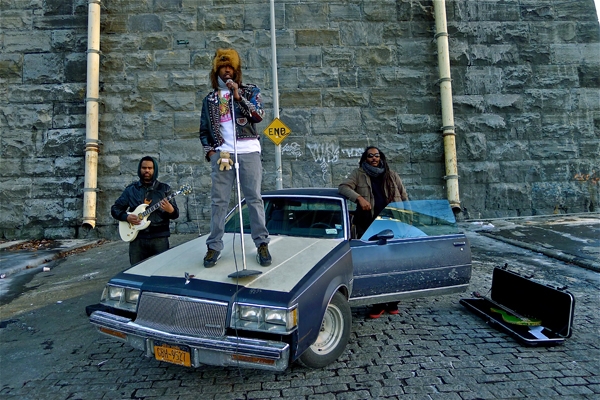 California emcee Murs, Bad Brains' guitarist Darryl Jenifer and cofounder of the Ego Trip magazine Sacha Jenkins have formed a new group.
The White Mandingos are a bi-coastal, multi-genre band that will release their debut, The Ghetto Tryna Kill Me, on June 11th via Fat Beats Records.
The group are described by Rolling Stone as an aggressive, confrontational combination of rap and gritty punk and judging by the first track – the albums title record – they definitely fit the bill! Jenkins told RS;
"This band came together the way Henry Rollins-era Black Flag came together, only Murs is from the West Coast and me and Darryl are from the East Coast. Being that we all hail from different parts of the country, we're definitely in a great position to talk how the ghetto might be trying to kill us."
The trio layer disorienting reggae vibes over Murs' viscous flow, and later slam down sudden guitar crashes – listen below!
The White Mandingos – The Ghetto Tryna Kill Me (Audio)
"The Ghetto Is Tryna Kill Me" is on the White Mandingos' forthcoming record, The Ghetto Is Tryna Kill Me, out June 11th on Fat Beats.