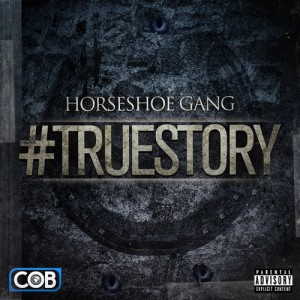 Crooked I's younger brothers aka the Horseshoe Gang released their new album "#TrueStory" to all digital retailers at the end of last year.
The album is available on iTunes, Amazon. In addition to the four-member gang, vocals  are provided by K-Young, Livin Proof and Iceman, with production provided by the likes of Awbskure, Rich Kidd and more.
They have just dropped off their new music video "Chillin' With My Noccas". Check it out below.