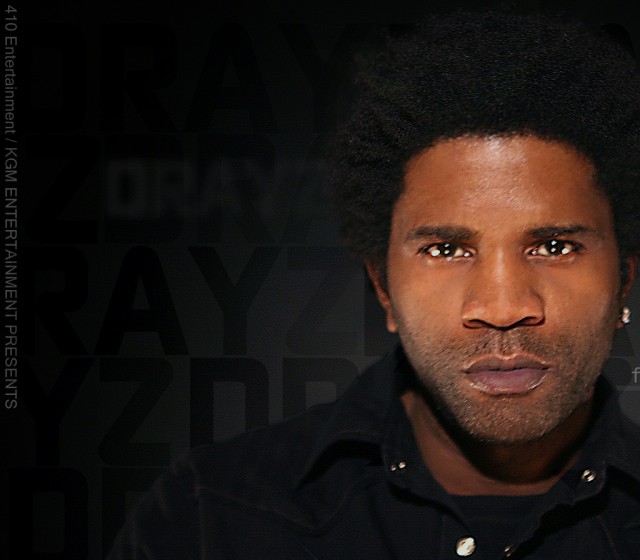 Krazy Drayz, along with long-time partner in rhyme Skoob, collectively known as Das EFX, is most famously known for the unique "iggedy sewa style."
That very technique  paved the way for acts like Kriss Kross, Fu-Schnickens, and inspired the Dr. Dre and Teddy Riley (BlackStreet) collaboration "No Diggity. "
West coast fans will also undoubtedly recall the New York duo appearing on the smash-hit single, "Check Yo Self", with Ice Cube from the 1992 Predator album.
As integral members of EPMD's Hit Squad conglomerate, Das EFX dropped five solid albums, including the platinum-selling Dead Serious and gold-certified Straight Up Sewaside, while spawning an impressive succession of hit singles; "They Want EFX," "Mic Checka," "Straight Out the Sewer," "Freakit," "Baknaffek," "Kaught in da AK" & "Real Hip Hop".
Dubcnn recently caught up with the pioneering Krazy Drayz, who recently released his solo debut album, ShowTime, which features standout selections like "Hold Dat," "Turn Da Heat Up," (featuring Fredro Starr of Onyx), "Krazy Drayz" and the Smif-n-Wesson assisted "Rude Boy."  In this exclusive interview for the West Coast News Network, Drayz discusses the new solo album, how he feels about Das EFX's contributions to hip-hop, how he and Skoob hooked up with Ice Cube for "Check Yo Self", the future of Das EFX, and much more.
Chiggity-check the interview out now on Dubcnn, and stay tuned to more from Krazy Drayz and Das EFX!
…………………………………………………………………………………
Interview was done in March 2013.
Questions Asked By: Chad Kiser
…………………………………………………………………………………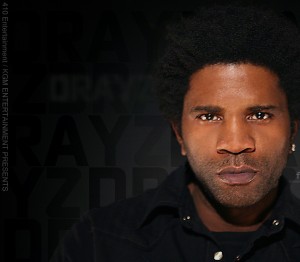 …………………………………………………………………………………
Dubcnn.com: Let's kick this off with your new project, "ShowTime".  What can long-time expect with the recently released "ShowTime" record.
Long-time fans can expect nothing but slick lyrics to get the party going and dope, boom-bap beats! No more, no less. No fillers! The only difference with my ShowTime album from a Das EFX album is that Skoob ain't on it. I know a lot of artists come out and say their project is hot when it's not, but this is a really well thought out project which turned out super hot!
Dubcnn.com: "ShowTime" is being described as a throwback to the 90's-style hip-hop.  Would that be a correct description?  How does "ShowTime" compare to your previous efforts with Das EFX?
That would be totally correct. I took my time to search out dope beats that had a 90's current feel. Trust me, it wasn't easy to find boom-bap tracks to my standard in today's climate. ShowTime compares right up there with our "Hold It Down" album to me. It has straight heat! Please don't take my word for it, let your ears be the judge. I think, no, I know it's some of my best work as a whole because I understand my brand of hip-hop and our and my fans now more than ever.
Dubcnn.com: You chose to lead-off "ShowTime" with 2 lead offerings: "Two Turntables" and "Put Em Up".  What prompted you to decide on those two songs to introduce the new record?
I decided on "Two TurnTables" and "Put Em Up" with the help of my dj, DJ Rondevu. Him being a mixtape/party/show dj who has been doing his job for 20 years, had to take his advice into consideration. As far as Put Em Up, I just knew it was a party, show-time, crowd-participation type joint; which is what I'm all about. Interacting with my fans at the show is key for me.

Dubcnn.com: 20 years ago, you and Skoob released what's been considered a significant and influential album in "Dead Serious" as Das EFX.  Looking back on it now, what are your thoughts on that project today?
Looking back on that project, it just came out of the love for hip-hop and we had to show EPMD, who discovered us, that we were as dope as they thought. With that album it was all on the line for me and Skoob and our producers Derek and Chris, Solid Scheme. Skoob and I had dropped out of VSU after doing 3 years and Derek and Chris made similar moves, so all our parents were very concerned. Back then everyone wasn't rhyming, so for us to say to them we are going to pursue this music thing, it was a shocker. My crib was no fun to live in during that time, trust me; hence the name of the album "Dead Serious" because we were.

Dubcnn.com: There are two particular songs I want to talk about:  "Mic Checka" and "They Want EFX".  Tell me how those two joints came together.  Reconstruct the building of those two stellar efforts.
Those two joints were interesting. With "Mic Checka" we had no hook for it once the verses were done. We tried various hooks and none of them were up to our standard. So we left it alone for weeks and went on to record other joints for the album. Then one day we walked into the studio and Chris and D played it with Skoob on the hook. We were blown away! They went back and sampled him from the actual song, which was new for us.
As for "They Want EFX," it came about more naturally. We, or should I say a friend at the time, had the James Brown album and was in the studio with us at the time. I only mention our friend had the record because all these years later I hear he still is holding a grudge over him not getting paid what he felt he deserved. Long story short; in business you get what you negotiate not what you think you are worth. If that was the case I'd be a billionaire. Anyway, he had the record, we found the beat and the loop, and I arranged the drum roll at the top of my verses. As for the rhymes, me and Skoob at the time were into pop-culture so we used references for punch lines. We knew how to arrange songs, so that's why Skoob ends each verse the same and it worked. We didn't know that they were hits though; we just knew they were bangers. [laughs]
Dubcnn.com: In The early 90's, the influence of Das EFX reached across the country, even making a surprise guest spot on Ice Cube's "Check Yo Self" single.  How did that collaboration happen?  Is that the only record you recorded with Cube?
That joint came about when Cube called us out of the blue. He had been a fan of us and the production. He started working with Solid Scheme on his album and some of his artists like Kam. So we had a semi-relationship, plus, he wanted back with EPMD. So, when he called at the time we were on tour and had some off days, so went into the studio. He told us what to say and we said it.
Dubcnn.com: When Ice Cube formed Westside Connection, what were your thoughts on their assault on New York during the "East Coast / West Coast" feud?
I know it's a sport so I wasn't shocked. I would have done the same thing if I was in a battle/beef. It happens; even to this day rappers are doing it.
Dubcnn.com: As a part of Das EFX, you guys spawned a whole movement with the "iggity" style you pioneered, and artists like Ice Cube, Kriss Kross, Fu-Schnickens, BlackStreet, Jay-Z and others have all borrowed from that style at some point in their careers.  How do you feel about your contributions to hip-hop?  Do you feel recognized and respected for those contributions?
I feel like all the artists above took from us and never really said so. It's like we're their dirty little secret. But I'm not doing a Little Richards on you, like I started this and they owe me [laughs], we all know. As far as our contribution to hip-hop, the true heads remember and know what's up. We inspired a whole generation of rappers, squads, clothes, and even the type of cars rappers drove. Check your history on Das EFX!
Dubcnn.com: Other than putting this project together, what else have you been up to, both personally and professionally?
I really want to transition my life into helping hip-hop. I also want to keep making music for my fans. The 90's era has been pushed out the way for the new generation and we don't know how to react. We have all lost our major deals therefore we don't get the radio play and our videos are only played on YouTube and the hip-hop sites that you have to know about. So I want to be the one to fix what the 80's artist couldn't do. Not only rappers, but R&B artists have been pushed aside. BET's 106 & Park has turned into a kiddie show and, for the moment, artists which is fine; but what about the rest of the industry? MTV has totally abandoned hip-hop from the 90's as well.
We the fans are being held hostage to these two stations for our music basically. What about VH-1, Centric and Aspire? Why don't they step in and fill the void that has been left? Nowadays, artists like me have to rely on YouTube and other off-sites to post and play our videos. This makes it very, very hard for the fans to keep up and find their favorite artists. What would we do if YouTube shut down? Radio stations and magazines the across the map have also abandoned 90's hip-hop.
The only way the fans are going to find out about artists like me is if I do something drastic like get arrested for murder or tax evasion. It will take a lot to bring the 90's back, but I think it can be done. But it won't be easy. We are going to need some real heavy-hitters to come in and help fix this. I'm ready to venture into other things within the game that I won't get into, but the time has to be rite for those doors to open. Musically, I want to make more solo albums and tour and connect with my fans. I can't say if we are going to do another Das EFX album anytime soon though just because we are at two different places musically and urgency wise.

Dubcnn.com: What do you consider to be your greatest career moment?
Just to be able to go platinum. Reaching a million plus people isn't an easy thing to do.
Dubcnn.com: Are you happy with the current state of Hip-Hop?  Did you foresee Hip-Hop becoming what it is today?
I'm happy that hip-hop has been able to provide for us inner city dudes as a whole honestly. I'm not a fan of the industry. They have decided to run with one sound and forget the rest of the sound of hip-hop. As far as seeing the sound of hip-hop changing, honestly, no I didn't see it coming, man. As soon as Lil Jon came with that crunk sound it was a wrap because it was different, plus they had melodies and were more dance related. As a whole the boom-bap sound is still alive just like other forms of hip-hop, it's just not at the forefront anymore. Hopefully one day we will have our own spotlight again.
Dubcnn.com: Parrish, of EPMD, just recently dropped the "2 Turntables & a Microphone mixtape.  What was your involvement with that project, and what is your relationship with the Hit Squad like these days?
They used my joints and that's cool because I want as much exposure as possible, but I'm not a part of that movement. I speak with Parrish from time to time and have some contact with Redman and Keith Murray. I do, however, feel that we have not taken full advantage of the Hit Squad/Def Squad. For example, we have never done songs together or toured together, that's why I'm really trying to do my own thing. I have no beef with anyone in the crews and only wish we did things differently. I'm trying to work, work, work. I would like to get a Slaughterhouse type of situation for real, where someone sees my work ethic, drive and material and steps in to assist me. This indie thing ain't no joke and I have no team or funds to really make it happen; just me and my dj!! So, if Eminem or someone like him is out there and hears this, holla at me because I got heat and I'm ready to work!

Dubcnn.com: What's the current status of your relationship with Skoob?  Will Das EFX make another project together?
Like I said before, Skoob and I are cool, but just at different places in our lives musically and urgency-wise to make new joints. I want to make albums and drop them and grind super hard. The game has changed and we are indie, so we have to go dumb hard and I don't feel as Das EFX we are committed to do so. We can't decide on what tracks we both like, and in what direction the group should go, which in turn let's years go by.
Our last album was "How We Do" in 2003, that's just crazy to me. That's 10 years ago, dog! We should have at least done 5 albums since then, one album every two years. We still do shows and that's cool, but I want to compete with what's going on. I'm not laying it all on Skoob or throwing him under the bus, I'll take half the blame because I'm half of the group. So instead of telling the fans who keep asking us where is the new album, that it's coming, I've decided to tell them the truth and that there might not be another Das EFX album. Honestly so much time has gone by; I don't even think they care anymore. That's why I had to drop ShowTime and about to drop ShowTime Encore this summer to show them and the industry that I'm not one of these rappers who have fallen off and can't deliver any heat because I can.  It's SHOWTIME!!