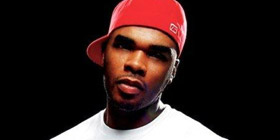 Earlier this month Bishop Lamont was back on Dubcnn to drop the visual for "The Code" from "The Layover" mixtape hosted by DJ Woogie.
Since then word on the street was that Bishop Lamont was getting ready to ramp up the promotion to the release of his long awaited album "The Reformation."
This week he took the first steps by releasing the cut "Ol Skool" produced by First Letter – listen below.
Bishop Lamont – Ol Skool (Audio)
[raw]
[/raw]

Stay locked for news on "The Reformation" dropping before the end of 2013! In the meantime check some of his classics from down the years below!
Bishop Lamont – Grow Up (Audio) (Produced By Dr. Dre)
Bishop Lamont – The Confessional (Mixtape)
Bishop Lamont – Pope Mobile (Mixtape)
Bishop Lamont – N*gger Noize (Mixtape)
Bishop Lamont & Black Milk – Caltroit
Bishop Lamont & Indef – Team America: Fuck Yeah
Bishop Lamont – The Layover (Mixtape)
Follow Bishop on Twitter